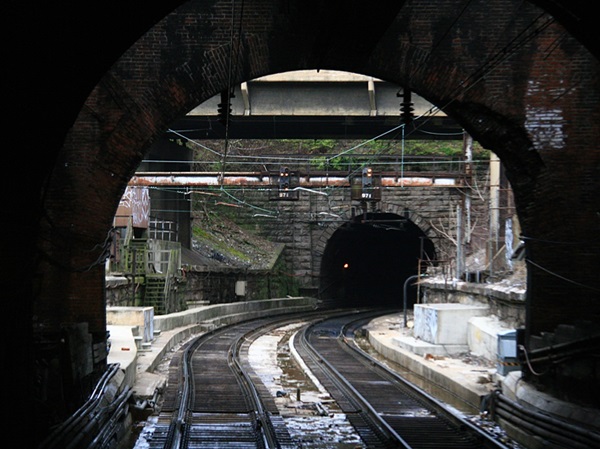 ---
WASHINGTON — The Federal Railroad Administration has released a priority list of projects eligible for funding under the Northeast Corridor component of the Federal-State Partnership portion of the Infrastructure and Jobs Act.
Of the $24 billion available to be matched by Amtrak and 8 states from Massachusetts to Maryland plus the District of Columbia, the 68 projects identified were split into two categories:15 "Major Backlog" ($10.028 billion) and 53 "Capital Renewal, Stations, and Improvement" ($14.383 billion).
Each category was further divided into groups of projects where enough engineering and environmental work has been completed so construction could begin by 2024, and those projects that are expected to be at least "in development" by that year. A third "not started by 2024" group was identified as worthy of possible future investment, but no funding was proposed at this time.
Each project selected in the "Backlog" category had been on Amtrak's "if we only had the money" list for decades. The highest single amount, $4.7 billion, went toward an 80% match to replace Baltimore's 1873 B&P Tunnel. The FRA punted on listing a dollar amount for the proposed twin tunnels Hudson River between New Jersey and New York, estimated to cost more than $16 billion, because funding might be contributed from a combination of other sources. The Susquehanna River Bridge is slated to get $2.1 billion.
Four "in development by 2024" river bridges, Gunpowder and Bush in Maryland and Devon and Saugatuck on Metro North in Connecticut, are also eligible for funding.
"This first bucket of backlog are projects designed to replace infrastructure that is over 100 years old. They had really been languishing," FRA Administrator Amit Bose tells Trains News Wire. "The new infrastructure bill enables us to fund those projects in a predictable, consistent manner for the long term," he says, though these were necessarily prioritized over other projects that might not get funded. The infrastructure law authorizes additional appropriations, so the administrator, "hopes members of Congress and the states make the case that, 'hey, we have these additional projects if you give us more money.'"
Bose says the Baltimore Tunnel replacement, whose total cost is estimated at more than $6 billion, was allocated an 80% match, "because if anything happens, the whole corridor would come to a stop." Click link to view a summary of projects and methodology.
Next: Outside the Northeast
The FRA administrator spoke to Trains News Wire after addressing the Midwest Interstate Passenger Rail Commission's annual meeting in Indianapolis on Thursday. Projects outside of the Northeast Corridor will be eligible to compete for funding from separate national network Federal-State Partnership and Corridor Identification programs.
"The Corridor ID program is intended to (define) the pipeline similar to the Northeast Corridor Inventory. This first round Corridor ID is not quite caught up and we didn't want to hold back the first year of the Federal-State program, but in subsequent years we are going use the Corridor ID pipeline list for prioritization," says Bose. He told the group of state officials, commission and Amtrak representatives, and passenger rail advocates that formal "funding opportunity" notices spelling out application requirements for each program will both be released in December.
"The FRA is adopting an approach that can accommodate and support a wider range of proposals. We will meet program participants wherever they are in the life cycle of their projects," explained Bose, though he stressed, "Ultimately, the corridor development programs must be presented by committed state and local stakeholders as well as regional bodies like this one, so your role as a coordinating entity is as important as ever."
It is clear that the ability to provide a sustained financial match will be a key factor when the FRA evaluates upcoming state-driven proposals.