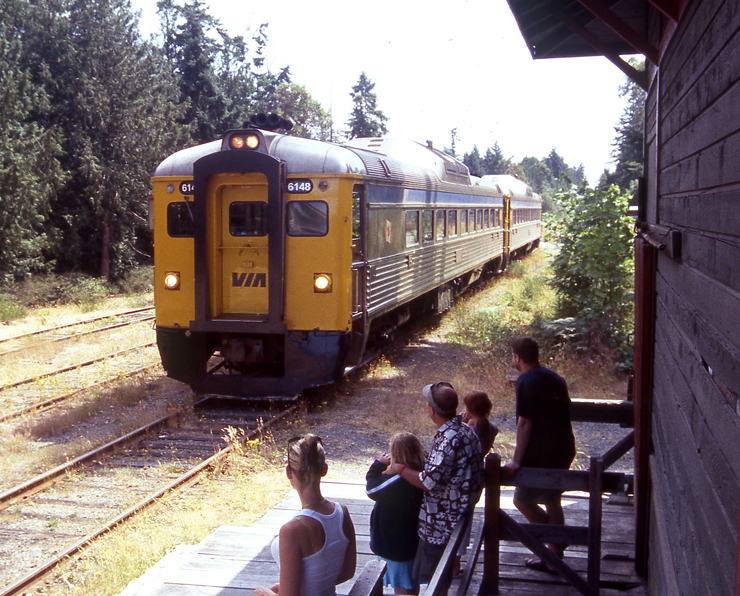 ---
VICTORIA, British Columbia — The Island Corridor Foundation, the non-profit organization which owns the former Esquimalt & Nanaimo rail line on Vancouver Island, has proposed a C$431 plan to for a commuter and freight rail service between Victoria and Courtenay, B.C.
The Victoria Times Colonist reports the foundation is seeking government support for a business plan calling for $381 million in construction costs and $50 million for rolling stock, and estimates the operation would at least break even on annual costs, with operating costs of $12.8 million and revenue estimates ranging from $12.7 million to $23.4 million.
The new plan is in place of one outlined in a 2020 government report which estimated it would take more than $700 million to restore the rail line and another $600 million to launch passenger service [see "Study places cost of restoring Vancouver Island rail line …," Trains News Wire, April 29, 2020].
Larry Stevenson, chief executive of the foundation, told the newspaper that commuter service on the island "is very much needed. I think we all know that."
The plan also allows for tourist-train operations on the island.
Revival of the rail line will require resolution of land issues with First Nations groups stemming from the original land grants. The plan also faces a time limit: A court ruling has given the federal government until March 2023 to decide if it wants the line restored and will contribute funding.
VIA Rail Canada service on the island, provided by RDCs, last operated in 2011 before halted because of concerns over the deteriorating right-of-way.