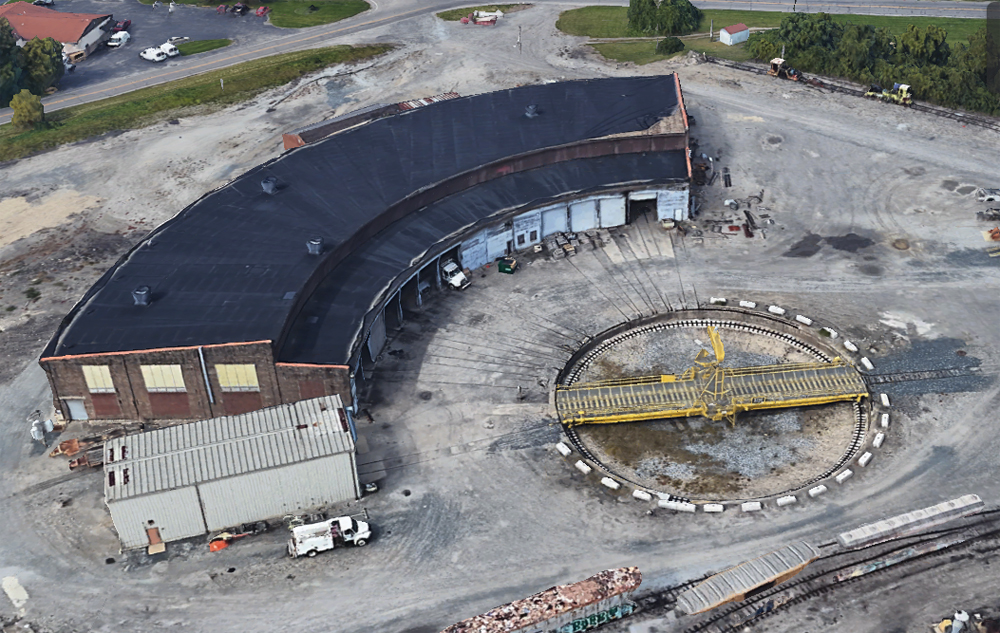 ---
COLUMBUS, Ohio — A former Chesapeake & Ohio roundhouse dating to 1927 is facing demolition by CSX Transportation, although nothing is scheduled and a preservation group has been trying to save the building.
The Columbus Dispatch reports the brick structure at Parsons Yard on Columbus' Far South Side, was built as a 27-stall roundhouse but reduced to 15 stalls in the 1950s. It now has sign affixed reading "Waiting for demolition," with railroad spokeswoman Sheriee Bowman telling the newspaper in an email that it is part of a "systemwide clean-up" including removal of unused structures and equipment. No timeline has been set for demolition, she wrote.
The Columbus Landmarks Foundation put the roundhouse on its most endangered list in 2020, and the foundation's executive director, Becky West, said the demoition "would be a tremendous loss for South Columbus." Peter Krajnak, president of the Columbus Landmarks Board, told the newspaper by email that "with a splash of creativity, this structure could potentially be adaptively reused as a destonation gathering place." He cited a former trolley barn in Columbus, converted to the East Market food site, as an example.
More information about the roundhouse and preservation effort is available at the Columbus Landmarks website.