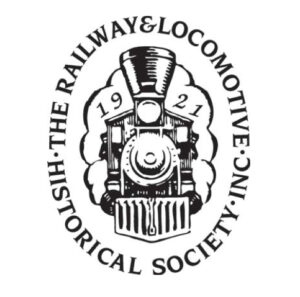 The Railway & Locomotive Historical Society has announced pandemic-delayed winners of  its Railroad History awards for 2020, as well as one award for 2019. The awards recognize senior achievement, photography, and book and magazine authors.
Winners for 2020 are John P. Hankey of Omaha, Neb., Gerald M. Best Senior Achievement Award; Brian Solomon of Center Conway, N.H., Fred A. and Jane R. Stindt Photography Award; William L. Withuhn (posthumous) of Burson, Calif., George W. and Constance M. Hilton Book Award; and Bill Leistiko of Wichita, Kan., David P. Morgan Article Award. Gregg Ames of St. Louis is the winner of the David P. Morgan Article Award for 2019.
Gerald M. Best Senior Achievement Award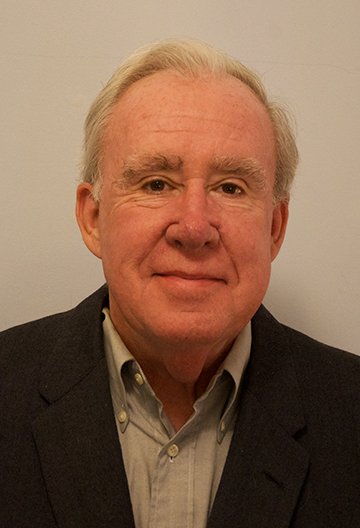 John P. Hankey is a fifth-generation Baltimore & Ohio railroader whose work in the theory, study, and interpretation of railroading has brought him to the forefront of heritage preservation. The year 2022 marks a half-century of professional involvement in the field.
A Baltimore native, Hankey got his break when he was hired as historian and archivist for the Chessie System (B&O, Chesapeake & Ohio, and Western Maryland) at the B&O Railroad Museum, where the focus at the time was on celebrating B&O's 150th anniversary. After five years as a B&O brakeman, hostler, locomotive fireman, and engineer, time as a research fellow at the National Trust for Historic Preservation, and graduate school at the University of Delaware, he returned to the B&O Museum as chief curator, director of interpretation, and general manager of railroad operations from 1989 to 1993. He played a major role in separating the museum from Chessie successor CSX Transportation and establishing it as a stand-alone nonprofit entity.
Hankey has consulted for a wide range of museums, historical societies, projects, and film/television/radio productions. His client list has included the National Park Service; California State Railroad Museum; Railroad Museum of Pennsylvania; Western Maryland Scenic Railroad; and the Georgia State Railroad Museum. He was principal author of the nomination and part of the planning team for getting the entire Cumbres & Toltec Scenic Railroad listed on the National Historic Landmarks Survey in 2013.
Hankey has authored more than 100 articles on railroad history, preservation, or interpretation. In addition, he has led 120 railroad-related study tours in the U.S. and Europe. He is at work on two books, both on B&O-theme topics. He lives in Omaha with his wife Sharon Wood, a professor of history at the University of Nebraska.
George W. and Constance M. Hilton Book Award
William L. Withuhn (1941-2017) enjoyed a 27-year career with the Smithsonian Institution, much of it as curator of transportation. His book American Steam Locomotives: Design and Development, 1880-1960, was published by the Indiana University Press with the financial support of the R&LHS.
The 464-page book is a comprehensive engineering study of the steam locomotive between 1880 and the end of steam operation in common-carrier service. Building on the work of John H. White, Jr.'s seminal American Locomotives: An Engineering History, 1830-1880 (Johns Hopkins University Press, 1997), Withuhn brings the topic into the mid-20th century, placing emphasis on improvements in design to meet changing operating requirements and increasing performance.
Succeeding White as transportation curator, Withuhn dedicated most of his working life to researching American Steam Locomotives, often submitting portions of the manuscript to partially fulfill the scholarship requirement on his annual performance evaluation.
As a licensed locomotive engineer, Withuhn combines his real-life experience with research skills to create an informative and, at times, highly technical yet accessible, manuscript. It ranks as the definitive work on the history of post-1880 steam locomotives and steam-locomotive technology.
Withuhn died in 2017 at age 75 before the manuscript was ready. Thanks to the support of his widow Gail, and careful editing by the late Peter A. Hansen, editor of Railroad History 2007-2020, this magnum opus was carried to completion.
Fred A. and Jane R. Stindt Photography Award
Brian Solomon is among the most prolific and well-known names in railroad photography. He is also among the most prolific names in publishing, having authored and illustrated more than 60 books, including Rails Around the World; Brian Solomon's Railway Guide to Europe; Railway Depots, Stations & Terminals; Railroad Signaling; and North American Railroad Bridges.
Solomon earned a Bachelor of Fine Arts degree in photographic illustration at the Rochester (N.Y.) Institute of Technology. Work experience includes photo lab management and commercial photography, including work for Southern Pacific Railroad and a stint as a contract staff photographer at Travis Air Force Base in California.
His articles and photography have appeared in periodicals such as Trains, Railway Age, Railroad Explorer, Railfan & Railroad, National Railway Historical Society Bulletin, Germany's Modelleisenbahner, the Journal of the Irish Railway Record Society, and the United Kingdom's Rail Magazine.
Manager of marketing and events for the Conway Scenic Railroad in New Hampshire, he also produces a daily blog about railroad photography, Tracking the Light, and writes a monthly column for Trains.
David P. Morgan Article Awards
The David P. Morgan Article Award honors a distinguished article of lasting significance to the interpretation of North American railroading history.
The 2020 award goes to the three-part series, "Silvis Shops" by Bill Leistiko, published in Remember the Rock Vol. 12, Nos. 1 and 2 (2018); Vol. 12, Nos. 3 and 4 (2018); and Vol. 13, Nos. 1 and 2 (2019).
Leisitko's articles provide a comprehensive overview of the rise and life of one of the most important shops on the Chicago, Rock Island & Pacific Railroad. The story begins with the "why" and the "where" of the Silvis (Ill.) Shops original site. It then explains how the shops were built and equipped. The third and final installment, a social history, covers the people who made it all work.
From the early search for land to the purchase of Sears, Roebuck homes by railroad employees, Leistiko brings the story of Silvis Shops to life, both the big picture and many telling details. His articles contain a wealth of visual aids, including photographs of industrial equipment and the workers who used it.
The 2019 award is given to Gregory P. Ames for "Mother Hubbards' Bone of Contention: In Search of the ICC 'Ban' on Mother Hubbard Locomotives," published in Railroad History No. 219 (Fall-Winter 2018).
Railroad history, like other kinds of history, is replete with myths, one of the most persistent of which Gregory P. Ames demolishes. Ames set out to find evidence for the oft-mentioned but never documented Interstate Commerce Commission "ban" on the use of Camelback-type steam locomotives, which place the cab astride the boiler. As he argues, there were no ICC rulings or orders banning the locomotives. Though controversial, the practice of physically separating engineer from fireman to accommodate a wide firebox was never actually outlawed at the national level.
The grandson of an Erie Railroad yardmaster, Ames has written more than 20 articles for Trains, Railroad History, Railroad Heritage, The Diamond (magazine of the Erie Lackawanna Historical Society) and others. He authored the book Old Maud: America's First Mallet Locomotive (On Track Publishers, 2003). Living in St., Louis, he is a retired government documents and railroad librarian.
A list of past award winners in all categories is available at the R&LHS website.