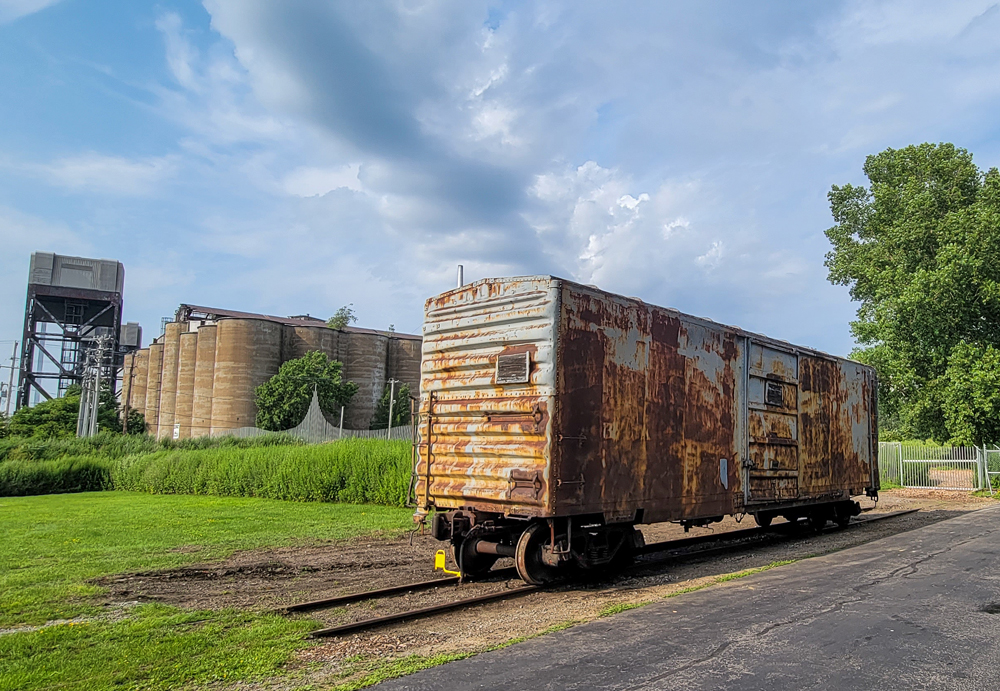 BUFFALO, N.Y. — The first railcar for the Flour-By-Rail Legacy Project in Buffalo's Silo City neighborhood has arrived and is now on display.
Buffalo Creek No. 3424, a 40-foot car built by the Pullman Co. in 1952, arrived at the project site on July 15 and has now been placed on its trucks on a display track. The car will be repainted to its original appearance, with the Buffalo Creek "flour bag" logo, to recognize the significance of flour traffic earlier in Buffalo's history.
Plans are for several cars and a locomotive to join this first car at Silo City, a former industrial area of the city being redeveloped for business and commercial use [see "'Flour-by-rail' to be recognized …," Trains News Wire, March 1, 2021]. More information is available at the project's Facebook page.