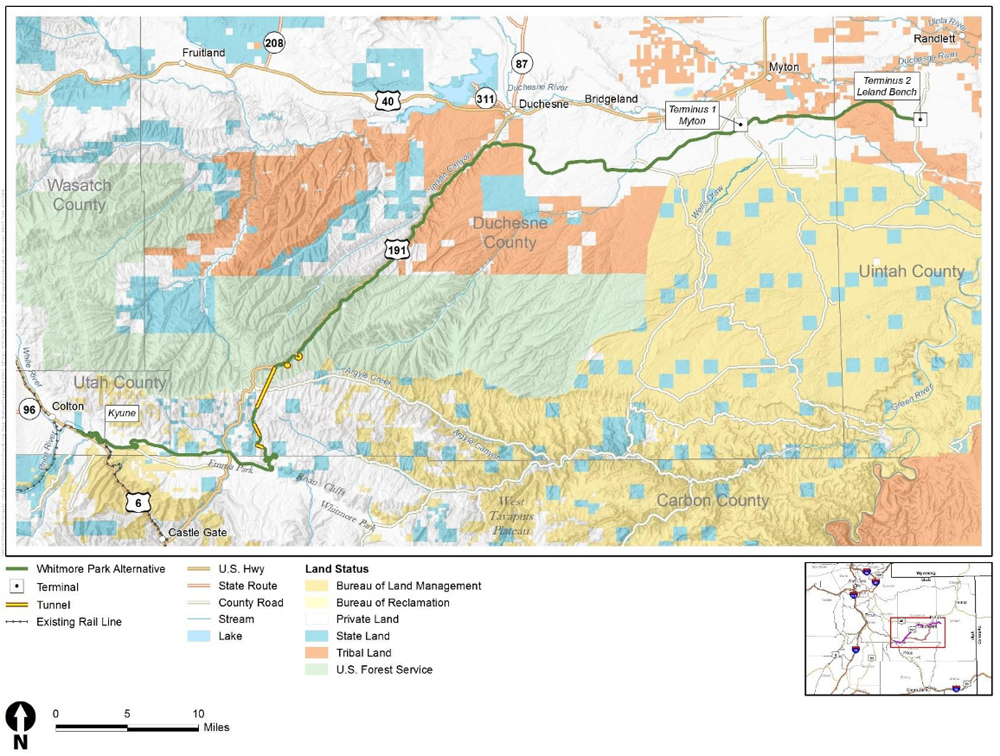 WASHINGTON — The Surface Transportation Board's Office of Environmental Analysis has released its final Environmental Impact Statement for the proposed Uinta Basin Railway, and selected the Whitmore Park Alternative as the environmentally preferred route for the approximately 85-mile rail line to serve a remote portion of northeastern Utah.
The 637-page environmental document, accompanied by more than 2,200 pages of appendices, includes analysis of major, minor, downline, and cumulative impacts of the project the Seven County Infrastructure Coalition seeks to build, primarily for the movement of crude oil. When built, the line, connecting to the existing Union Pacific main line near Castle Gate, Utah, could see 3.68 to 10.52 trains per day, according to the Coalition's estimates.
The final document reflects changes resulting from 1,934 comments submitted after the draft version of the environmental statement was issued on Oct. 30, 2020, until the close of the comment period on Feb. 12, 2021.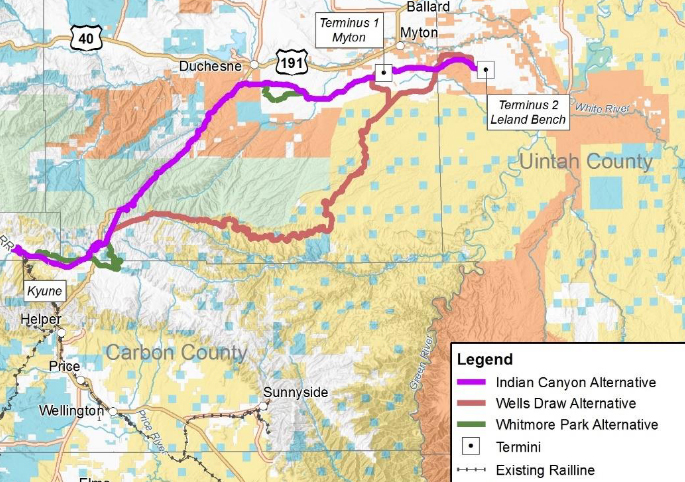 The Whitmore Park Alternative is preferred, the document says, because it would permanently affect the smallest area of water resources, decrease impact on threatened or endangered plants and birds, and avoid impacts on residential areas.
The STB will use the environmental document in deciding whether to approve the rail project, deny it, or approve with mitigating conditions. The board has previously indicated its support for the need for the project from a transportation standpoint [see "Digest: STB ruling supports transportation aspect of Uinta Basin project," Trains News Wire, Jan. 5, 2021]. That 2-1 deision included a vote in favor by board member Ann Begeman, whose term has expired, while Martin Oberman — now the board chair — voted against.