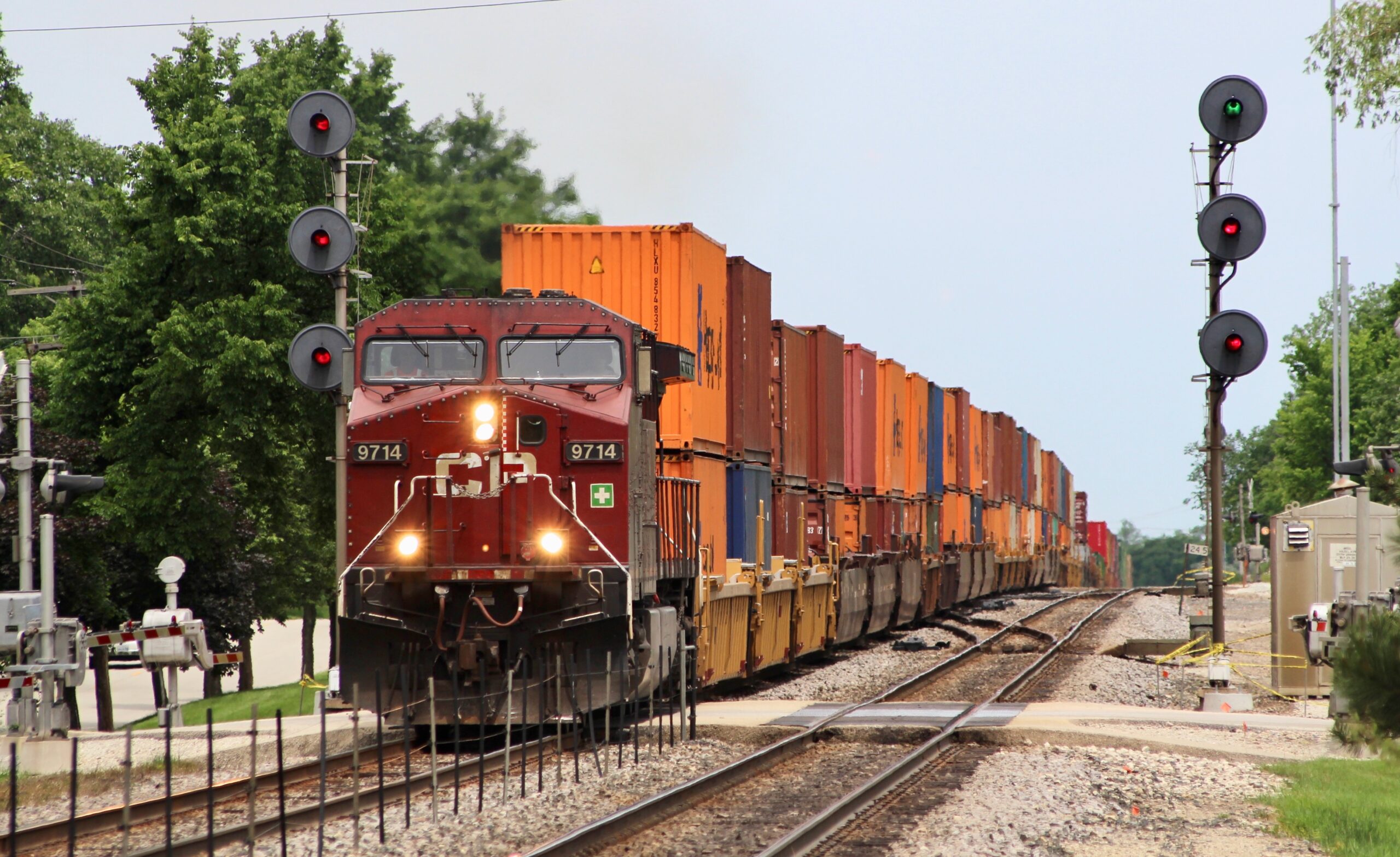 ---
WASHINGTON – Three of the Federal Maritime Commission's five members have urged the Surface Transportation Board to reject the proposed Canadian Pacific-Kansas City Southern merger, saying the deal would hurt U.S. ports.
Canadian ports — particularly Vancouver and Prince Rupert in British Columbia — have been gaining market share for containerized traffic that's ultimately bound for points in the U.S. Now Canadian National and Canadian Pacific are aiming to divert some U.S. East Coast port traffic to Halifax, Nova Scotia, and Saint John, New Brunswick.
"The proposed merger will adversely impact U.S. ports and the primarily U.S.-based intermodal railway systems that serve our ports, and would disproportionately benefit Canadian ports and the primarily Canadian-based intermodal railway systems that service Canadian ports for transportation of U.S.-bound cargo," Commissioners Carl Bentzel, Louis Sola, and Max Vekich wrote to the STB this week. "Canadian policies supporting Canadian port use per capita is financially much more significant than similar policies in the United States, contributing to erosion of U.S. port and railroad market share for U.S.-bound cargo."
They noted that their comments reflected their individual views and were not an official position of the Federal Maritime Commission, an independent agency which regulates maritime transportation.
The CP-KCS merger, they argued, will do more harm than good by diverting business away from U.S. ports, hurting port and port-related jobs. "Such economic losses will be far greater than any economic gain that might ensue as a result of a consolidation of the railroad systems of CP and KCS," they wrote.
Canadian ports are heavily subsidized by the federal government, which makes them cheaper for importers and exporters, particularly for cargo bound for the U.S. Midwest. As a result, the Canadian ports have gained share from U.S. ports.
In 2008, the commissioners noted, Pacific Northwest ports held a 62% to 38% edge in U.S.-bound traffic compared to British Columbia ports. By 2021, the tide had reversed, with the Canadian ports moving 69% of the Midwest-bound containers. California ports also have lost share to British Columbia, although the drop has not been as severe.
"The Canadian Pacific-Kansas City Southern proposed merger expansion is explicitly aimed at continuing to build on policies to use Canadian ports and Canadian railroads to carry U.S.-destined cargo," the commissioners wrote.
Intermodal analyst Larry Gross was skeptical that the CP-KCS merger would contribute to the shift of traffic to Canadian ports. "I don't buy it," he says, pointing out that Canadian Pacific already serves Kansas City and could compete with West Coast and East Coast ports for Missouri-bound traffic.
KCS territory south of Kansas City, Gross notes, is too far from Canadian ports for them to compete effectively against U.S. ports. "If Los Angeles and Long Beach can't dominate a route to Texas, then we deserve to lose," Gross says.