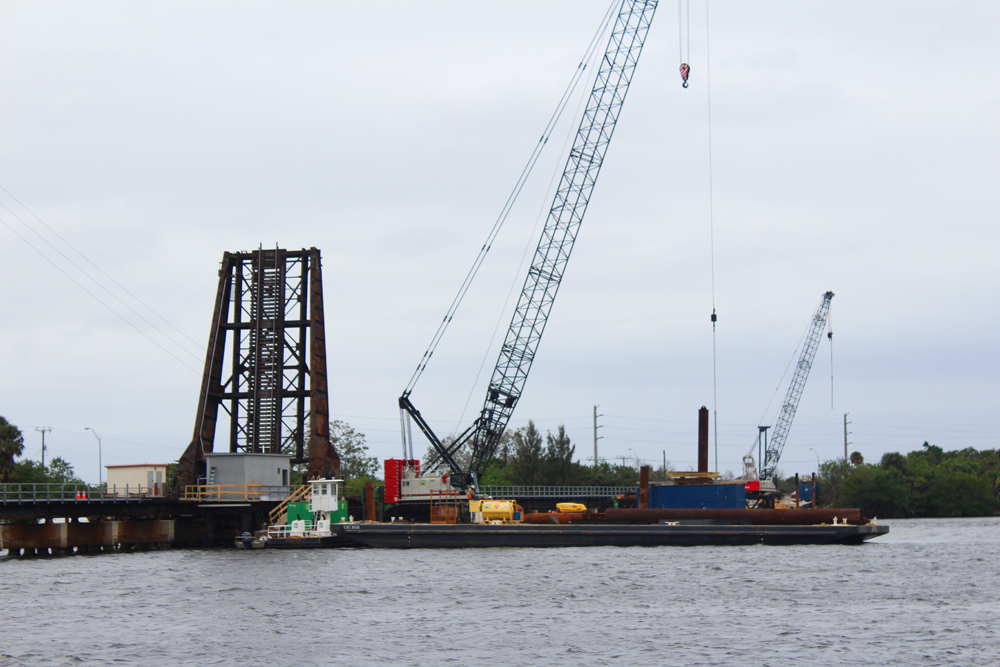 ---
STUART, Fla. — Starting this week, crews are beginning rehabilitation of the St. Lucie River drawbridge at Stuart, 38 miles north of West Palm Beach, that will result in periodic closures to oversize boats through May 29.
It will remain the only single-track segment on Florida East Coast Railway's main line south of Cocoa, Fla., when Brightline trains begin hourly service between Miami and Orlando International Airport at a still-undetermined date later this year. The project is being performed concurrently with performance and Federal Railroad Administration-mandated positive train control certification testing on the route ["Brightline train hits 130 mph in testing (with video)," Trains News Wire, March 6, 2023].
"This work is necessary to assure that the bascule span can open reliably for marine traffic and close for freight and high-speed passenger rail," Mike Cegelis, Brightline's executive VP for rail infrastructure and development, explains in a public outreach media release. "The new mechanical and electrical systems will greatly reduce the risk of unplanned closures that would impact all three user groups," he adds.
Specifically, the work is to include replacement of mechanical, electrical and control components as well as in-place machining of the four trunnions (axles on which the bridge rotates). Scott Bridge Co. is the lead contractor.
As was the case when an aging single-track drawbridge over the Loxahatchee River was replaced with a double-track structure further south at Jupiter, Fla., ["News photos: Brightline introduces temporary Loxahatchee River bridge," News Wire April 15, 2022], boaters whose vessels are too large to pass under the closed bridge will be impacted by a combination of overnight and 24-hour bridge closures:
Through April 28 – 8 p.m. to 6 a.m.
May 1-May 22 – no passage; crews will work 24/7
May 22-May 29 – 8 p.m. to 6 a.m.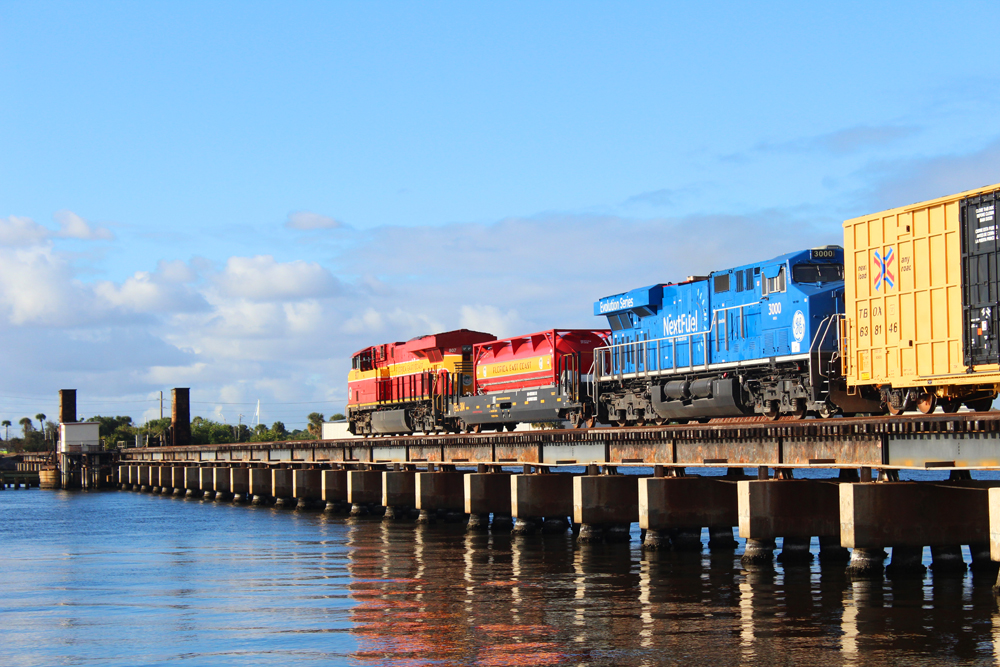 ---
The schedule was devised after receiving feedback from the U.S. Coast Guard, law enforcement agencies, and the Marine Industries Association of the Treasure Coast. Following the closure period, additional work at the site will continue into the summer, according to the public advisory.
Improvements also include a bridge monitor house, countdown clocks for boaters, and a real-time bridge opening and closure app. Many of these upgrades have already been implemented at Loxahatchee and the New River drawbridge at Fort Lauderdale, Fla.
Though FEC's north-south mainline is being engineered for 110-mph top speeds, the bridge's location at the end of a curve through downtown Stuart means trains won't be allowed to go that fast here.