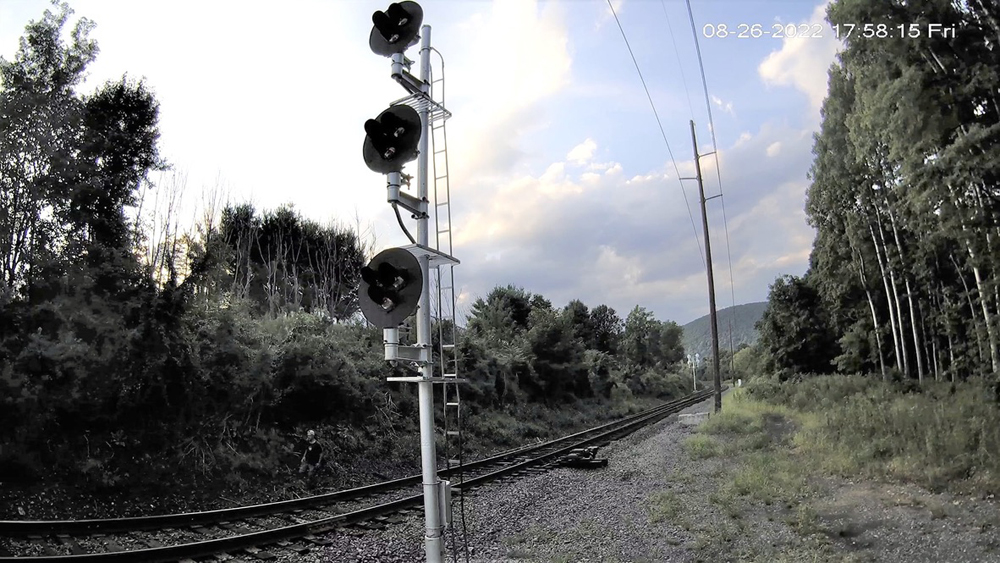 ---
TILDEN TOWNSHIP, Pa. — Police have named a second person they say was involved in tampering with crossing gates on the Reading & Northern in August — and say the motivation was to create an easier night at the fast-food restaurant where they both worked.
Ryan Boria, 34, of Tilden Township was arrested earlier this month on a series of charges stemming from his alleged use of a shunt to disrupt crossing gate-signals on Aug. 26 [see "Fast-food uniform helps identify suspect …," Trains News Wire, Sept. 3, 2022]. Boria's arrest came after coworkers recognized him from photos posted online by police, showing an individual walking trackside wearing a Wendy's fast-food uniform.
WFMZ-TV now reports that police have said a second Wendy's worker, identified as Amy Schaner, dropped Boria off when he placed the shunt on the tracks, and then picked him up and drove him to work. A police officer told the station that in interviews, the two individuals said their hope was that they could cause the crossing gates to malfunction, preventing people from reaching the Wendy's where they worked and allowing them to have a slow night.
Tilden Township and Reading & Northern Police, along with the FBI, are continuing to investigate.