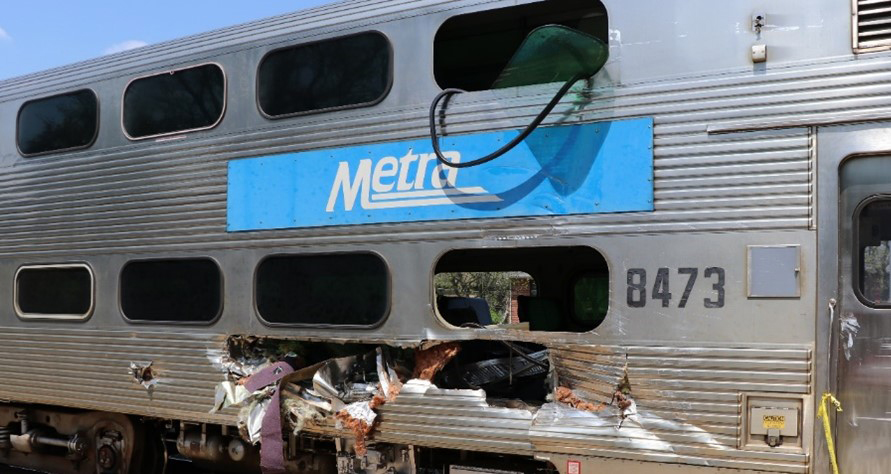 ---
CHICAGO — The family of a Metra passenger killed in a May 11 grade-crossing accident has filed suit against the commuter agency and BNSF Railway, as well as the moving company whose truck was involved in the accident and the driver of the truck.
The Daily Herald reports the suit filed Wednesday in Cook County court charges negligence on the part of Metra, BNSF Railway, and Del's Moving in the death of 72-year-old Christina Lopez of Downers Grove, Ill. Lopez was killed, and four other people were injured, when an inbound Metra BNSF Line train struck the truck at the Prospect Avenue grade crossing in Clarendon Hills, Ill. Preliminary information from the National Transportation Safety Board indicates Lopez was killed when she was ejected through a window [see "Passenger killed in Metra accident was ejected …," Trains News Wire, May 13, 2022].
The suit also claims road work on both sides of the Prospect Avenue crossing — the only grade crossing in Clarendon Hills — created unsafe conditions, with vehicles stuck on the crossing because of traffic and some near-misses with trains. The crossing "constituted a particular hazard to the public and to passing trains," the suit says, arguing that trains should have operated at reduced speeds through that crossing, and train crews should have been educated to watch for vehicles on the tracks.
The NTSB's investigation of the accident is ongoing.