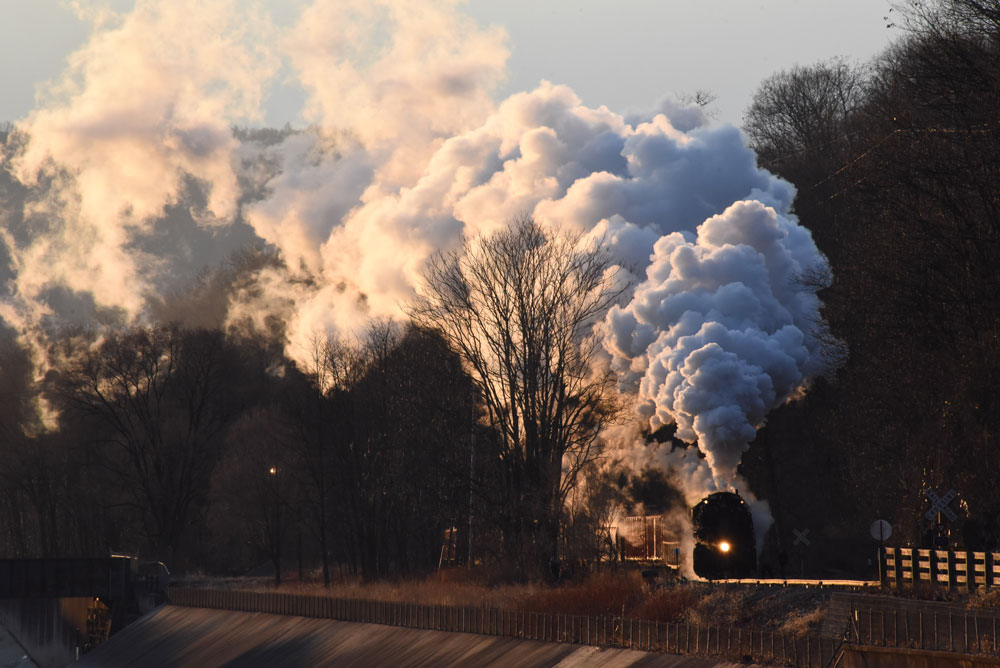 Trains Magazine and Western Maryland Scenic will be hosting 60 guests at its sold-out event Nov. 4-6, 2022, to welcome back the last Baldwin-built steam locomotive made for the USA. The world's largest operating Mallet will perform for guests for three days in its first fall photographers' event. The event will include a program on its restoration, which was sponsored by Trains magazine; a night run and night photo sessions; two days of photo locations with a 10+ car photo freight on the legendary Western Maryland main line. You'll go home with great memories, full memory cards, and a fantastic experience. Event includes Friday reception on board the railroad's dinner train: breakfast, lunch, and dinner on Saturday; breakfast and lunch on Sunday.
But wait, there's more!
If you're interested in other Trains' photography events, tickets are still available for our Age of Steam Roundhouse event with other events to be announced soon! Watch Trains' News Wire, the print magazine, and Trains' Facebook page for announcements.