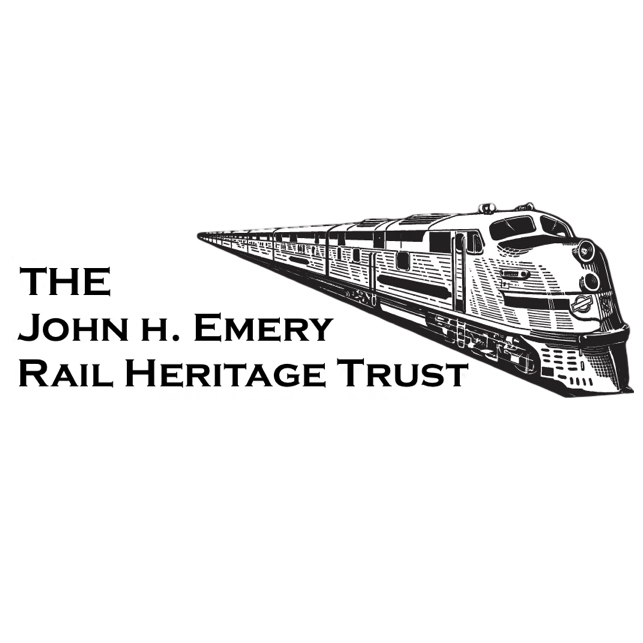 The John Emery Rail Heritage Trust has awarded 22 grants totaling almost $325,000 for rail preservation projects in 2021, with 20 new awards joining two projects previously receiving funding.
The awards come from 41 applicants seeking grants totaling more than $1 million. The trust was established by long-time Chicago resident John Emery to preserve equipment and infrastructure to allow future generations to experience what he considered the golden age of rail travel, from 1920 to 1960. It is the largest trust in the U.S. that makes 100% of its awards solely for railroad restoration purposes.
Receiving awards in 2021 are:
— Austin Steam Train: $10,000 for mechanical & electrical restoration of its Alco RSD15.
— EBT Foundation: $15,000 for restoration work on East Broad Top's M-1 gas-electric car.
— Friends of Georgia State Parks & Historic Sites: $12,000 for repair and upgrade work on two coaches.
— Friends of SP 4449: $22,000 for repair and restoration of their passenger car fleet.
— Heart of Dixie Railroad Museum: $12,000 to continue restoration of its Louisville & Nashville tavern-lounge car.
— Kentucky Railway Museum: $12,000 for repair and refurbishment of coach No. 884.
— Kentucky Steam Heritage Corporation: $15,000 for continued work on Chesapeake & Ohio locomotive No. 2716.
— Lake Superior Railroad Museum: $15,000 for a steam-powered air compressor for Duluth, Missabe & Iron Range locomotive No. 332.
— Midwest Railway Preservation Society: $15,000 for mechanical and cosmetic restoration of Pullman Mt. Baxter.
— Nashville Steam Preservation Society: $40,000 for rebuilding the cross-compound air compressor for Nashville, Chattanooga & St. Louis locomotive No. 576.
— New York, Susquehanna & Western Technical & Historical Society: $12,000 for maintenance of passenger coach No. 531.
— New York Museum of Transportation: $5,000 to restore carbody heaters in former Philadelphia & Western interurban car No. 161.
— Pacific Southwest Railway Museum: $10,000 for work on its Air Force Alco RSX4 and Southern Pacific GP9 locomotives.
— Rochester & Genesee Valley Railroad Museum: $10,000 for asbestos abatement on its Erie Stillwell coach.
— National Railway Historical Society, Washington, D.C,. Chapter: $12,000 for the 10-year inspection on Pullman sleeper-buffet-lounge Dover Harbor.
— Watauga Valley Railroad Historical Society & Museum: $10,000 for installation of an air-conditioning unit for Clinchfield No. 100, which is being configured as a lounge car.
— West Chester Railroad Heritage Association: $10,000 for interior and exterior coach work.
— Oregon Rail Heritage Center: $1,000 toward installation of its turntable.
— East Troy Electric Museum: $1,000 toward overhead wire replacement.
— Smoky Hill Railway & Historical Society: $1,000 for track work.
Previously receiving grants as part of the 2021 cycle were:
— Pacific Railroad Preservation Association: $35,000.00 for Spokane, Portland & Seattle locomotive No. 700.
— Western Maryland Scenic Railroad: $50,000 for Chesapeake & Ohio locomotive No. 1309.
Applications for the next round of grants will be due no later than Feb. 1, 2022. For more information, visit the trust's website.
First Option Bank, Trustee of the Emery Rail Heritage Trust, continues to provide ongoing support during the application/selection process. For information about how to set up a Foundation or to donate to the Emery Rail Heritage Trust, contact the bank directly at (913) 294-9222.