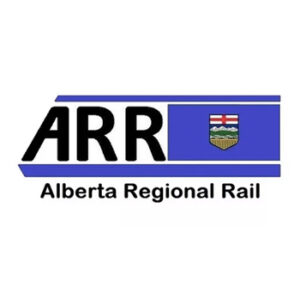 EDMONTON, Alberta — An effort has begun to relaunch rail service between Edmonton and Calgary, Alberta, a route last served by RDCs in 1985, the Edmonton Journal reports.
The Alberta Regional Rail proposal estimates it would cost about $2.2 billion to upgrade infrastructure on the 185-mile route between the cities, improving existing Canadian Pacific right-of-way, to offer commuter rail service. Organizers say that cost would be just a fraction of that required for a high speed rail line or expansion of the Queen Elizabeth II Highway between the two cities.
The plan proposes an express train between the two cities, taking about two hours, as well as trains stopping at most intermediate communities along the route, the most densely populated in Alberta.
Alberta Regional Rail is in the process of presenting its plan to local governments along the route, seeking to organize them to lobby for the proposal as a single entity. Organizers Verne Raincock and Thomas Fryer say they are not currently asking for funding from the municipal governments but will use private funding while assessing and pursuing available federal and provincial grants.
Canadian Pacific declined to comment to the newspaper about the proposal.
The proposal is outlined at the Alberta Regional Rail website.