Citing blocked crossings, Iowa woman seeks to have CP move rail yard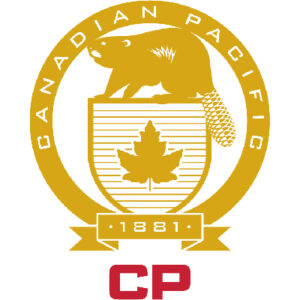 An Ottumwa, Iowa, woman has started a petition asking Canadian Pacific to move its railroad yard in the community because of blocked grade crossings that result nearby. KYOU-TV reports Trisha Rea, who works near the intersection of Blackhawk Road and North Quincy Avenue, says the blocked roadway inconveniences her customers and poses a risk of preventing first responders from reaching locations they are needed. She wants the yard moved west of its current location and says it should be financially feasible: "If they have money to pay fines all day long for blocking the crossing, then they should have enough funds to move their yard," she told the station. Canadian Pacific told the station it is aware of the issue and is looking to adjust its operating practices to address the problem. Rea's petition has 530 signatures so far.
Ashtabula moves to preserve NS coal conveyor
The city of Ashtabula, Ohio, will purchase and preserve a landmark Norfolk Southern coal conveyor belt and its bridge over Ashtabula Harbor. The Ashtabula Star Beacon reports the city council has approved an agreement with the railroad and the Ashtabula River Foundation buy the conveyor belt and bridge and lease the land where it is situated, then sublease the land to appropriate entities to maintain the structure at minimal expense to the city. The conveyor belt has been inactive since Norfolk Southern announced its closure in December 2015. The council authorized City Manager Jim Timonere to spend more than $10,000 without further approval.
UP report highlights environmental, social, and governance initiatives
Union Pacific has released an annual report detailing its environmental, social and governance initiatives, highlighting such efforts as its targets to reduce greenhouse gases. The 2020 Building America report, available here, reports the company has set a goal of reducing greenhouse gases 26% by 2030, a goal approved by the Science Based Targets Initiative. The report also notes the company's efforts to create a more diverse workforce, spend with diverse suppliers in 35 states, the economic benefits of its infrastructure programs, and its charitable efforts. "As a critical part of America's infrastructure, our ability to quickly respond to customers' evolving needs will continue to be critical long into the future as we face the impacts of climate change, social injustice and other global crises," CEO Lance Fritz said in an announcement of the report's release.