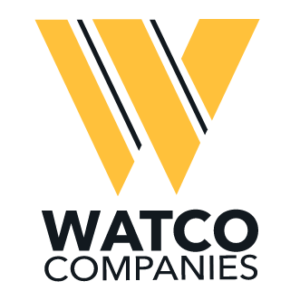 Thursday morning rail news:
Watco offers to buy state-owned route in South Dakota; state agrees to D&I purchase of Sioux Valley line
Shortline holding company Watco is willing to pay up to $13 million to buy a line between Mitchell and Rapid City, S.D., from the state of South Dakota, a Watco representative told the state's railroad board on Wednesday. The board also agreed to sell another line to its current contract operator, D&I Railroad. The Mitchell Republic reports the offer would include the 285-mile main line, sidings, adjacent properties, and property currently leased by the state to a third party. Watco's offer would include $5 million in cash, as well as $6.4 million in line improvements over the course of a maintenance plant during its first three years of ownership., Watco executive chairman Rick Webb said the company, which currently operates 43 shortlines, looks at the line "as a 100-year investment." Dakota Southern currently operates 190 miles of the line, which BNSF Railway uses portions for interchange. Kelo Media reports the D&I, a subsidiary of L.G. Everist Inc., will buy the 68.6-mile Sioux Valley line from the state for $10 million, to be paid over a 20-year period. South Dakota Gov. Kristi Noem must give final approval to the deal.
MBTA issues request for information on EMU trainsets
The Massachusetts Bay Transportation Authority has issued a request for information from manufacturers on the possible purchase of electric multiple unit trainsets, part of a plan to convert part of its commuter rail system from diesel to electric power. The request on the MBTA Business website says it is "to gauge market interest and the capabilities of potential transit vehicle manufacturers to supply EMU vehicles," as well as "information about the range of EMU vehicle configurations available, the type of operations supported by each vehicle configuration, and any constraints imposed on the vehicle by the existing commuter rail infrastructure."
UP, Amtrak operations resume through Glenwood Canyon
Union Pacific has resumed rail service through Colorado's Glenwood Canyon, although with severe speed restrictions. UP spokeswoman Raquel Espinoza told the Glenwood Springs Post Independent that the first train to travel through the canyon since service was shut down because of a wildfire did so on Monday, but was limited to speeds of 5 mph. Amtrak California Zephyr service resumed Tuesday. ine; current operator to buy another