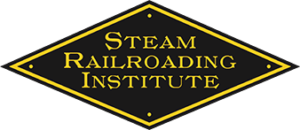 Tourist railroad and preservation news for Thursday:
Michigan's Steam Railroading Institute cancels all 2020 excursions
The Steam Railroading Institute in Owosso, Mich., has decided not to operate any excursions this year, meaning its annual Fall Colors Tours and North Pole Express trips are off for 2020. "The operation of excursion trains is identified among the highest risk activities associated with the spread of COVID-19, which includes bringing large groups of people together in enclosed spaces for extended periods of time," the institute said in a statement announcing the decision. The institute, home of Pere Marquette 2-8-4 No. 1225, is seeking donations to help offset the revenue loss from its cancelled excursions. Visit its website for more information.
Essex Steam Train scraps holiday excursions, will offer station experience
The Essex Steam Train & Riverboat in Essex, Conn., has announced its North Pole Express and Santa Specail Elf Academy holiday operations are postponed until 2021 "due to the close proximity within the train cars and the interactive nature" of the trips. The tourist operation will instead stage a 1-hour, self-tour event, Christmas Adventures at Essex Station. For details, visit the railroad website.
N&W passenger car donated to Roanoke NRHS chapter
A former Norfolk & Western passenger car, which most recently had been part of a hotel restaurant, has been donated to the Roanoke chapter of the National Railway Historical Society. WDBJ-TV reports the car, built in 1927, remained in service until the 1960s, then was part of a Holiday Inn restaurant in Blacksburg, Va.. As that building was being torn down, the company doing the work, Empire Salvage and Demolition, made the donation. The car, in two pieces, was moved from Blacksburg to Roanoke on Wednesday. "We have hopes, if we can find a suitable frame and running gear, to someday make it into a rolling railroad car again," Gary Gray, the NRHS chapter's vice president and chief mechanical officer, told the station. "It's a big project, but we've taken on impossible projects before."