Three at Reading & Northern take new roles following Gilchrist retirement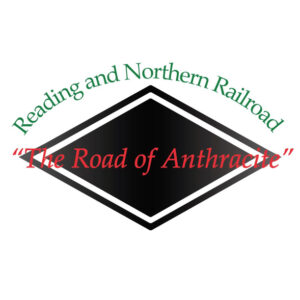 Three Reading & Northern officials will take new roles following the retirement of Dan Gilchrist, executive vice president marketing and sales, on April 2. Rian Nemeroff, vice president forest products, has been promoted to senior vice president merchandise marketing and sales; Susan Ludwig has been promoted to vice president marketing and customer service, and Jim Cerulli, who became vice president business development in July, will take the lead on industrial development projects. Gilchrist, who began his railroading career with Conrail in 1979,joined Reading & Northern in 1999 and worked with railroad president Wayne Michel to develop business to its current level of more than 34,000 carloads annually. "Dan will be missed," Michel said in a press release. "I worked with Dan at Conrail and he was the first person I thought of when asked to help develop the RBMN marketing deparment. For the last 20 years, Dan has been an integral part of our team and much of our amazing growth is due to his efforts."
Maryland assembly passes bill to build 18.7-mile light rail line
Maryland's General Assembly has passed a bill to develop a light rail line in Southern Maryland. TheBayNet.com reports the Southern Maryland Rapid Transit Project would build an 18.7-mile light rail line south from the DC Metro Green Line station at Branch Avenue in Suitland, Md., to the communities of Waldorf and White Plains in Charles County. The bill would allot $5 million annually for the project from 2023 to 2027. The bill passed despite testimony from the Maryland Department of Transportation opposing the funding plan and the decision to specify a light rail project prior to the environmental impact study. The bill now moves to the Senate Committee on Budget and Taxation for further review.
Sound Transit seeks public comment on Sounder expansion program
Seattle's Sound Transit is seeking public comment on its capacity expansion program for Sounder South commuter trains between Seattle and the Tacoma area, a project approved by voters which will include longer trains, more weekday trips, extended station platforms, and other features. The agency is informing area residents that the timelines for these projects is likely to change as a result of the COVID-19 pandemics impact on Sound Transit's revenue sources, as the Sound Transit board realigns its plans and schedules for capital projects. (Information on the realignment process is available here). In the meantime, the agency will hold an online open house on station access improvements at its South Tacoma and Lakewood stations on April 20. More information is available here.