Tuesday afternoon rail news: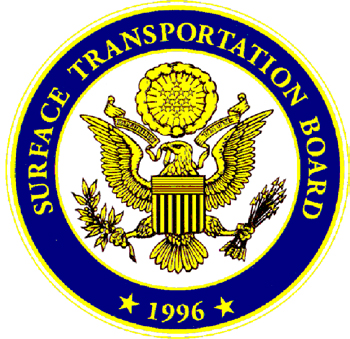 STB says transportation aspects of Uinta Basin rail line meet requirements for exemption
The transportation aspects of Utah's Uinta Basin Railway meet the statutory requirement for an exemption allowing construction and operation of the approximately 85-mile line, the Surface Transportation Board has ruled. The ruling, decided Monday and issued today, does not grant the requested exemption or allow construction to begin; that must await completion of an ongoing environmental assessment of the project, which is currently in a comment period extended because of COVID-19 considerations [see "Digest: Federal grant gives KC Streetcar extension full funding," Trains News Wire, Dec. 9, 2020]. It does, however, say the line would provide "an alternative, more cost-effective method of transportation for shippers that are currently limited to shipping by truck" and "would enhance transportation service to shippers by providing an opportunity to use rail service where none currently exists." While board members Ann Begeman and Patrick Fuchs supported the finding, member Martin Oberman dissented, saying the board cannot and should not rule on the transportation aspects of the project "prior to completing the environmental review and resolving issues concerning the project's financial viability."
New Jersey Congressman's legislation would require FRA notification of safety investigations
U.S. Rep. Albio Sires (D-NJ) has reintroduced legislation that would compel the Federal Railroad Administration to inform members of Congress when a railroad or rail transit agency in their district is being investigated for safety violations. H.R. 158, the Rail Audit Transparency Act, would require the FRA to notify legislators within 10 days of initiating a safety assessment, and to inform them of the results within 90 days of the completion of that assessment. The legislation was triggered by a fatal NJ Transit accident in 2016 which came while the FRA was auditing the transit agency for safety violations; members of Congress and the public were not aware of the safety review until after the accident. "I am pleased to reintroduce this bill that will ensure our constituents are aware of when the rail services they rely on are under investigation for safety reasons," Sires said in a press release. "All Members of Congress in the House and Senate deserve to know when and why these safety assessments are taking place in order to best inform our constituents and provide any necessary assistance."
NJ Transit locomotive engineers complete classroom training; agency nears full roster of engineers
NJ Transit's latest locomotive engineer training class has completed classroom training, and will complete field training and begin check rides later this month. The class is the 11th held by NJ transit in the last three years — after just 10 classes in the previous seven years — and will bring to 94 the number of new engineers to join the commuter rail operation in the last three years. It will bring the total active engineer roster to 385, as the agency continues to address an engineer shortage that has at times led to train cancellations [see "NJ Transit faces engineer shortage this summer," Trains News Wire, March 21, 2019]. "With this new class of soon-to-be graduates, NJ Transit is fast approaching a full roster of locomotive engineers," NJ Transit CEO Kevin Corbett said in a press release. "Once this class of locomotive engineers completes their final check rides, we will have added nearly 100 new locomotive engineers to our roster since 2018 – a long way from the eight years before then, when the agency lost a net 61 of these highly trained professionals." The graduation of the next training class this spring should return the agency to a full roster of 390-plus engineers.