Judge delays closure of UP car shop until at least July 8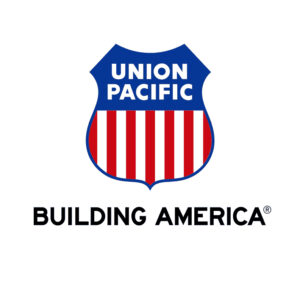 A district court judge in Texas has blocked Union Pacific's plans to close its Palestine, Texas, car shop at least until a July 8 hearing that is part of the efforts by the city of Palestine and Anderson County, Texas, to prevent the closure. The Palestine Herald-Press reports Judge Michael Davis of the 369th District Court in Cherokee County, Texas, ruled no jobs could be eliminated until the hearing on whether Union Pacific has become compliant with a 1955 judgment requiring it to provide employment and payroll information to the city of Palestine on a monthly basis. UP was found to have been out of compliance with that requirement since December 2020.  Davis has not yet ruled on a show-cause motion to block the closure while other legal efforts are ongoing.
Genesee & Wyoming acquires Reedley, Calif., bulk transfer terminal
Genesee & Wyoming has acquired a Central California bulk transfer facility which it will operate as a newly formed subsidiary, the Ivory Choice Terminal Co. The Reedley, Calif., facility was formerly known as the Port of Ivory, and is served by the San Joaquin Valley Railroad, a 371-mile operation which became part of G&W in 2012. The facility is a 91-acre industrial park providing rail-to-truck transloading and storage for a wide range of farming and chemical commodities. It can handle more than 200 railcars and has more than 500,000 square feet of covered storage. It has previously handled up to 6,400 carloads annually. G&W subsidiary Rail Link will oversee the facility. "With an established base of customers, significant storage capacity and connections to the Union Pacific and BNSF via the SJVR, our acquisition of the Port of Ivory leaves us well positioned to build upon the successful legacy of Richard Best since he started building the business more than 20 years ago," Rail Link assistant vice president Steve Yoder said in a press release.
Pan Am Railways conductor died during sixth attempt to couple cars
A Pan Am Railways conductor died when caught between coupling mechanisms during the sixth in a series of attempts to couple cars at an industrial spur in Newington, N.H., according to a preliminary National Transportation Safety Board report on the May 19, 2021, accident. The Associated Press identified the victim as 61-year-old Dale Jenkins of Seabrook, N.H. [see "Digest: Canadian government announces $21 million in rail safety funding," Trains News Wire, May 22, 2021]; the NTSB reports indicates he had 42 years of railroading experience. Two locomotives and two cars were trying to pick up three additional cars from a SubCom Industrial track in Newington, but the cars had failed to couple correctly on five tries before the accident occurred. The NTSB report indicates the ongoing investigation will look at factors causing the problem and rail worker safety in industrial facilities.