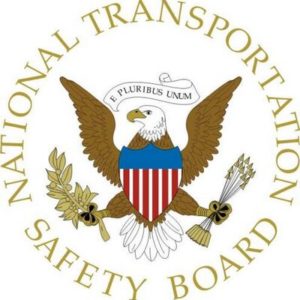 Wednesday morning rail news:
NTSB begins investigation into death of CSX worker at Acca Yard
The National Transportation Safety Board has begun an investigation into the death of a CSX Transportation employee at the railroad's Richmond, Va., Acca Yard. WWBT-TV in Richmond reports Henico County police officers were called to the yard at about 2:45 p.m. on Monday; a Tuesday statement from the railroad says the employee "was fatally injured in the course of work on Monday, Oct. 12. The entire CSX family mourns his loss. We extend our deepest sympathy to his family, friends, and co-workers." The name of the victim was not released. An NTSB investigator arrived at the accident scene Monday evening; a Henrico County police spokesman said his agency is assisting with the investigation and was on the scene Monday to document evidence.
Amtrak urges passengers to plan ahead for holiday travel
With reduced capacity, Amtrak is urging passengers to book early for Thanksgiving travel. In a Tuesday press release, the passenger railroad notes that bookings will be limited to allow more physical distancing — its current standard is to only sell 50% of available seats in coach — as well as highlighting its cleaning program and other moves to address the COVID-19 pandemic. Amtrak has further reduced capacity by decreasing the number of cars on trains as it switches most of its long-distance services to triweekly operation, but has said it will adjust those train sizes for the Thanksgiving holiday [see "Analysis: Amtrak triweeklies, with smaller consists, see sellouts, high fares," Trains News Wire, Oct. 9, 2020].
American Steam sells business car to fund work on Reading 2100
American Steam Railroad has sold former Frisco business car No. 1100 to Allied Rail Corporation of Ludlow, Ky, a move to help fundraising for rebuilding the firebox of Reading 4-8-4 No. 2100. "The acquisition of Business Car 1100 is a culmination of opportunities benefiting both Allied Rail Corp and American Steam Railroad business models," Andrew Wartman, president of Allied Rail Corp, said in a press release. "Moreover, any opportunity in preserving a piece as unique as business car 1100 or the Reading 2100 is an opportunity in preserving our country's rich railroad history." The heavyweight car, formerly named Arkansas, was built at the turn of the 20th century and served Frisco officials and guests until the late 1950s. American Steam Railroad treasurer Forrest Nace said that he is thankful for the car's donation to the organization several years ago, and that restoring passenger equipment is not part of the current business plan for American Steam. More information on American Steam Railroad, based in Mount Vernon, Ohio, is available at its website.