More Tuesday morning rail news: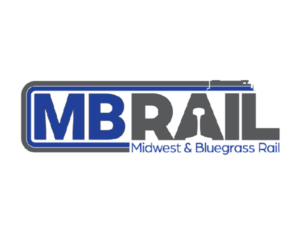 North Judson, Ind., to sell railroad to Midwest & Bluegrass
The town of North Judson, Ind., will sell its short line to Midwest & Bluegrass Rail, which already operates the line through its purchase of the Chesapeake & Indiana Railroad in 2020. WKVI Radio reports the purchase will end almost 17 years of community ownership of the railroad, and is expected to close within 60 days. The company is reported to have a good working relationship with the Hoosier Valley Railroad Museum, which operates on part of the line. Under the sale agreement, the museum is guaranteed a 10-year extension to its current operating agreement, as well as the right of first refusal to purchase its portion of the route should Midwest & Bluegrass choose to sell. The Midwest & Bluegrass offer of $2,725,000 was the highest of three bids [see "Digest: MBTA plans one-week furloughs …," Trains News Wire, Jan. 6, 2021].
Utah Transit Authority ridership down by 47% in 2020
Utah Transit Authority ridership dropped by 47% in 2020 because of the COVID-19 pandemic, the Ogden Standard-Examiner reports. Across all platforms, ridership for the year was 23.5 million after the agency served 44.24 riders in 2019. While the agency saw some increase in ridership late in the year, ridership for FrontRunner commuter rail service remains down 73% from pre-pandemic levels, while fixed-route bus ridership is down 44%.
Stafford County, Kan., receives funds to help purchase land for transload facility
The Stafford County, Kan., Economic Development agency has received a $150,000 grant from the Kansas Department of Agriculture for a road-to-rail transload facility to be served by BNSF Railway. The Pratt Tribune reports the funds, for legal costs associated with securing a site for the facility, are likely to be used to purchase a site near St. John, Kan., about 45 miles west of Hutchinson. The facility will be under the direction of the Stafford County Port Authority, which was established by the state legislature but has never been funded; county commissioners will have to appoint board members to the port authority, who will then set a plan for development, construction, and use of the transload facility.