Miami-Dade applies for federal grant to help fund Miami-Aventura commuter rail service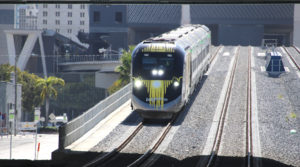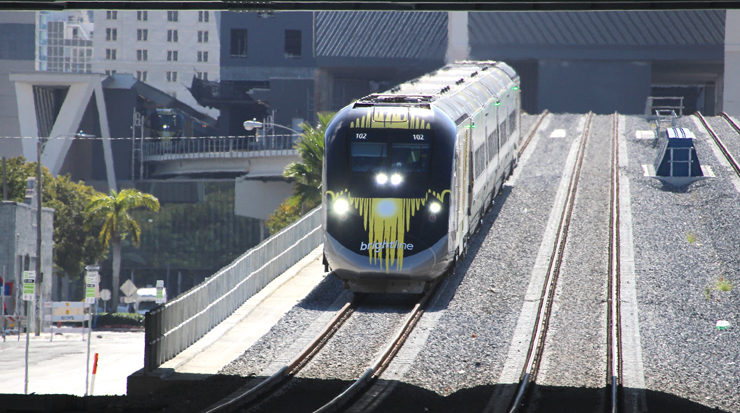 Miami-Dade County has applied for federal funding for its proposed Miami-Aventura commuter rail service which would operate on the southern end of Brightline's Miami-West Palm Beach route. Miami Today reports the county Department of Transportation and Public Works has submitted an "Infrastructure for Rebuilding America" grant request with the U.S. Department of Transportation, and that the county's 25-member transportation planning board has selected passenger rail as the preferred transit mode for the corridor. The county is hoping federal funds will cover about half of construction costs. Initial costs of building rail and station infrastructure and maintenance facilities, and acquiring trains, has been estimated at $375 million for the 13.5-mile system. A spokesman for the Department of Transportation and Public Works says discussions with Brightline about operating the route are ongoing.
Closures begin as LA Union Station prepares to host Academy Awards
Closure of the main entrance of Los Angeles Union Station has begun for LA Metro and Amtrak passengers as the station begins preparations to host part of the Academy Awards ceremony on April 25, along with the Historic Ticketing Hall, Grand Waiting Room, and North and South Patios. In a FAQ on the station closure, Metro reports some of the Grand Waiting Room's signature leather and walnut chairs have been relocated to the center section of the passenger concourse. The Metropolitan Lounge remains available to Amtrak customers. Metro says it anticipates no changes to transit service except for some bus reroutes in the Union Station area. The FAQ and a graphic showing changes are available here. Amtrak had previously issued an advisory on changes to its bus service and  [see "Digest: Academy Awards lead to changes …," Trains News Wire, March 29, 2021 ]. Operations at the station are scheduled to be altered through April 27, with more significant restrictions April 24-25.
More layoffs hit Honolulu rail agency
Honolulu's rail transit agency has laid off more than 30 workers, including the team that purchases or condemns land for the elevated right-of-way and most engineers certified for work on federal transit projects. Hawaii News Now reports sources say 32 workers were laid off this week, while interim CEO Lori Kahikina told Honolulu Civil Beat that 48 of the Honolulu Authority for Rapid Transportation's 112 city employees have left since she took over in January. Honolulu Mayor Rick Blangiardi said the layoffs were addressing "a lot of redundancy." The latest cuts come after the state's largest union filed a grievance over previous layoffs, saying workers were not given the required 60 days' notice [see "Digest: Union files grievance …," Trains News Wire, March 30, 2021].