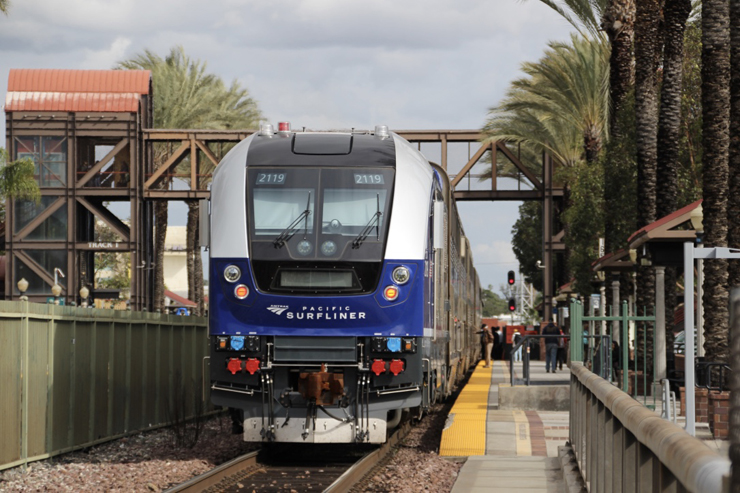 Metro-North set to buy 27 dual-mode locomotives from Siemens
The Metropolitan Transportation Authority board is scheduled to vote Wednesday on a $334.9 million contract for Siemens to build 27 dual-mode locomotives for the Metro-North Railroad. A document in the board package for Wednesday's meeting says the purchase, an order for 19 locomotives with exercise of an initial option for eight more, is funded by a Federal Transit Administration grant, and includes options for up to 144 additional locomotives for Metro-North, the Long Island Rail Road, Connecticut Department of Transportation and the New York State Department of Transportation. The order is intended to replace 31 GE P32AC-DM locomotives nearing or exceeding their projected 25-year lifespan. The website The Long Island Rail Road Today reports the locomotives will be based on the existing Siemens Charger design.
Audit faults Long Island Rail Road for costly failure to follow procedures
An audit by New York's Office of the State Comptroller found that the failure of Long Island Rail Road managers to follow procedures has led to almost $70 million in cost overruns and caused major infrastructure projects to fall years behind schedule. Newsday reports the audit of 11 projects between 2010 and 2019 found 10 ran three months to four years late, while eight accounted to $69.9 million in overruns. A statement from Comptroller Thomas DiNapoli says the report shows "LIRR can save millions of dollars on capital projects, if it does a better job of adhering to oversight policies it already has in place." LIRR President Phillip Eng, in a written response to the report, said the railroad accepted most of the audit's recommendations and that many of the proposed changes are already under way.
Montreal REM reportedly will announce expansion of system
Montreal's Réseau express métropolitain light rail system is expected to announce a 20-station, 18.6-mile expansion to the east and north. The Montreal Gazette, citing multiple media reports, says Quebec Premier Francois Legault, Montreal Mayor Valerie Plante, and other officials will make the announcement on Tuesday. The addition will reportedly include an aboveground connection to Montreal's Central Station and an underground section following Lacordaire Boulevard. The under-construction, automated REM system already is planned to include 26 stations and 41.6 route-miles. The first sections are expected to begin operation in 2022.