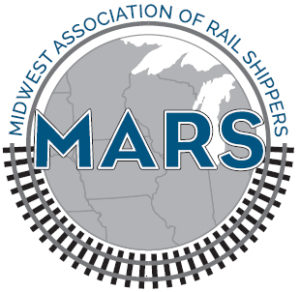 Thursday afternoon rail news:
MARS to hold winter meeting online, will feature CP, BNSF CEOs
The annual winter meeting of the Midwest Association of Rail Shippers — which traditionally draws an exceptional lineup of speakers — will move online this January and be condensed to a half-day, but still will feature notable guests. "Our highest priority is the health and safety of our members, so MARS decided that hosting a virtual Winter Meeting was the safest and most prudent choice," MARS president Stefan Loeb said in a press release. "A concentrated meeting with an all-star agenda provides the best opportunity for creating value for our membership in these unprecedented times." Speakers at the Jan. 20 event will include Canadian Pacific CEO Keith Creel; incoming BNSF Railway CEO Kathryn Farmer; Timothy Quinlan, senior economist, Wells Fargo Securities; Paul Titterson, senior vice president and chief operating officer, rail, North America, GATX Corp., and analyst Anthony B. Hatch of ABH Consulting. The meeting will run from 1-5 p.m. CST. All presentations will be live and will include a question period, and will be available to all MARS members who have paid 2021 dues. For more information, visit the MARS website.
Amtrak Inspector General recommends increased testing to address opioid abuse
A report from the Amtrak Office of Inspector General says the passenger railroad should expand its random drug testing program to improve its ability to detect and deter opioid abuse by employees. The office studied prescription and medical claims from 2019 for 11,356, with identify information removed and found 113 who met Centers for Disease Control and Prevention indicators of potential opioid use, as well as 1,157 employees, about 10% of those in safety-related positions, who filled an opioid prescription while on active status and therefore could be at risk of impairment on the job. The report recommends testing more employees and testing for more drugs. The full report is available here.
Protest leads to brief halt of Montreal commuter rail line
Commuter rail service on one Montreal-area rail line was interrupted for about an hour Thursday by protestors blocking the tracks. The Montreal Gazette reports that service on Exo's Vaudreuil-Hudson line was stopped when a First Nations group protesting indigenous-rights issues occupied the tracks in Saint-Anne-de-Bellevue. The interruption occurred about 11 a.m., but resumed by noon when Canadian National and Montreal police arrived to clear the scene.