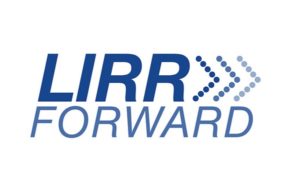 Friday morning rail news:
LIRR workers credited with saving life of passenger who fell onto tracks
Five Long Island Rail Road maintenance workers are being credited with saving the life of a passenger who fell onto the tracks at a Brooklyn station during Wednesday morning's rush hour. A Metropolitan Transportation Authority press release says the man fell onto the tracks at the east end of the platform at the East New York station, landing on the protective covering over the electrified third rail. Having just completed a job briefing, the five workers — Gregory Hartley, Kevin Rattigan, Larry Woods, Stacy Augustine, and Shelwyn Hendy — heard the noise of the fall and took immediate action, with one contacting a tower operator to stop trains, two acting as lookouts to watch for approaching trains, and the others calming the man until they could safely help him up. "Our employees always rise to the occasion and this is a true example of the heroes who work among us," Phil Eng, president of the LIRR, said in the release. The five are veteran employees of the railroad, with experience ranging from 14 to 24 years.
Montreal's REM receives first light rail vehicles
Montreal has received the first four cars for its new light rail system, the Reseau express metropolitain. The Daily Hive website reports the cars arrived by ship from India at the Port of New York and New Jersey earlier this month, then were trucked about 500 miles to the Broussard maintenance facility for inspection, coupling into two-car trainsets, and other preparations for testing. The REM website says the system will receive 212 cars based on the Alstom Metropolis but customized for extreme winter conditions. The first part of the 41.6-mile, 27-station REM system is projected to be in operation in 2022.
Officials in Georgia town ask residents to complain about train blocking crossings for week
City officials in Hogansville, Ga., are asking residents to make formal complaints to CSX Transportation about a disabled train that has been blocking streets and access to businesses for a week. A post on the Hogansville Facebook page asks residents to complain "every day until it moves. Please be patient as we are trying our best here and CSX is being very uncooperative in the fullest sense of the term." The LaGrange Daily News quotes a CSX spokeswoman as saying, "CSX apologizes to the residents of Hogansville for the disruption that resulted when mechanical and operational issues caused one of our trains to block the Boyd Street crossing for several days. We are working on a plan to get the train moved as quickly as possible while also keeping an open line of communication with community leaders and local first responders." Hogansville, population 3,060, is roughly halfway between Atlanta and Columbus, Ga.