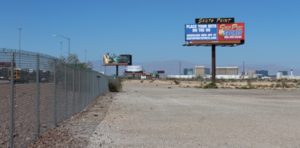 More Friday midday rail news:
High speed rail project gets OK for activity bonds from Nevada
XpressWest, the Brightline/Virgin Trains subsidiary planning a high speed rail line from Southern California to Las Vegas, has received unanimous approval from the Nevada State Board of Finance for allocation of $200 million in tax-exempt private activity bonds. The approval follows earlier allocations of $600 million in private activity bonds in California [see "Virgin Trains high speed project gets more time to sell bonds," News Wire Digest, June 30, 2020] and $1 billion from the U.S. Department of Transportation. "This project is a long time coming to Nevada and I'm pleased to take this step forward to bring this vision to reality and bring additional jobs to our state," Nevada Gov. Steve Sisolak said in a press release. "This plan creates jobs without using taxpayer dollars and without impacting our State's ability to finance future projects, and will allow a new, convenient mode of transportation between Nevada and California." The privately funded $5 billion project aims to create a rail line with top speeds of 200 mph, traveling between Southern California and Las Vegas in 85 miles.
Environmental groups say they'll sue over LNG rule
Two environmental groups are saying they will sue the Trump Administration over the Department of Transportation's rule allowing the transportation of liquefied natural gas by rail. The Hill website reports Earthjustice and the Center for Biological Diversity have issued statements saying they will sue in response to today's publication of the LNG rule in the Federal Register [See "Digest: Trade groups urge confirmation of STB nominees," July 24, 2020.] Publication finalizes the rule and means it will take effect in 30 days. An Earthjustice attorney said in a statement that the explosion risk of LNG by rails "is off the charts," while the Center for Biological Diversity's statement called the rule "reckless."
Tracks in place for Brightline at Orlando airport
Tracks have been laid for the Brightline/Virgin Trains USA terminal at Orlando International Airport, the Orlando Sentinel reports, the first new tracks built as part of the 170-mile extension from West Palm Beach, Fla. The 3.5 miles of track through the airport complex are part of construction and remodeling including a revision of the main entrance to the airport and a new south terminal.