Wednesday afternoon rail news: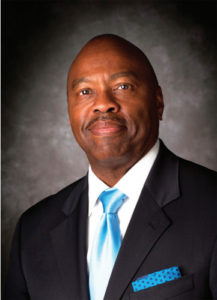 LA Metro CEO Phillip Washington to step down in May
CEO Phillip A. Washington will step down in May after six years leading the Los Angeles County Metropolitan Transportation Authority, LA Metro board chair Eric Garcetti announced. Washington recently informed the board he would not seek a new contract or extend the contract which ends in May. "It has been my distinct pleasure and absolute honor to serve and lead Metro's nearly 11,000 employees for the last six years," Washington said in a press release. "I leave with great satisfaction knowing that working together we have improved mobility and increased access to opportunity for all residents of L.A. County, and weathered the most devastating health crisis of the past century. We have quickened the sense and pace of public service and left L.A. County's mobility space better than it was." Garcetti called Washington "a visionary leader … He leaves this agency much better than he found it." His tenure saw the passage of Measure M, the largest transportation investment ballot measure in North America, which has led to a host of Metro infrastructure projects. The Metro board plans a national search for a CEO. Washington, who served on President Joe Biden's transition team, offered no indication of future plans.
CN sets Canadian grain record for 11th consecutive month
Canadian National set a new record for the month by shipping over 2.95 million metric tons of Canadian grain in January, marking its 11th consecutive monthly record. The figure is a 27% increase over the previous January mark of 2.33 million metric tons. It brings the total of Canadian grain shipped during the 2020-21 season, which began in August, to more than 17.5 million metric tons, 17% higher than the figure at this point in the record 2018-19 crop year. In a press release, the railroad attributes the continuing series of records to capacity investments, including those in new rolling stock, locomotives, and track.
Maryland legislators seek to increase funding for Maryland Transit Administration, address good-repair needs
Maryland legislators are considering a bill to increase funding to the Maryland Transit Administration, including a requirement to spend a certain amount each year on state-of-good-repairs projects. The Baltimore Sun reports the Transit Safety and Investment Act would guarantee funding MARC commuter rail, light rail, and buses, while requiring increasing spending on good-repair needs from 2023 ($361 million) to 2028 ($531 million). The bill is in response to statistics showing the state had the greatest number of breakdowns per 100,000 revenue miles for its bus and rail operations. Maryland's Department of Transportation indicated its opposition to the bill in written testimony because it mandates spending and doesn't allow the ability to adjust in response to a crisis.