Tuesday afternoon rail news: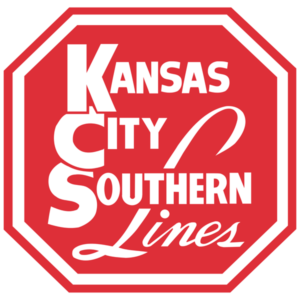 KCS to set goal for greenhouse gas reduction
Kansas City Southern has pledged to set a goal for reducing greenhouse gas emissions, submitting a commitment letter to the Science Based Targets Initiative to establish a target to align with what climate scientists say is needed to meet the Paris Agreement goal of limiting global warming. "Kansas City Southern has long recognized the important role that rail plays in lowering overall transportation emissions," CEO Patrick J. Ottensmeyer said in a press release. "Our pledge to issue a science-based target reinforces our commitment to further improving fuel efficiency and lowering emissions in support of a more sustainable North American supply chain." The railroad says its pledge builds on steps already taken to lower its greenhouse gas emissions, including actions taken during its Precision Scheduled Railroading implementation to improve fuel efficiency and investments in fuel-saving technologies.
Delray Beach to spend $2.6 million to repair former Seaboard station damaged by fire
City commissioners in Delray Beach, Fla., have approved a $2.6 million plan to restore the 95-year-old Seaboard Air Line Railway station, listed on the National Register of Historic Places, that was badly damaged by fire in February 2020. The Palm Beach Post reports $1.8 million of the funding will come from an insurance claim. The rehabilitated building will become home of the city's Health and Welness Center and Department of Human Resources. Relocating the health facility from its current location will save the city $53,000 in monthly rent. Delray Beach bought the station in 2005 for $1.6 million.
Sound Transit begins running test trains on Northgate light rail extension
Sound Transit has begun running test trains on the Northgate extension of its Link light rail system. KING-TV reports the first test trains ran Monday, beginning testing of the overhead catenary system. Tests will likely continue for several months, mostly in the morning hours, and will likely continue for several months. The 4.3-mile extension into north Seattle is expected to open in September.