Indian River County ends Brightline lawsuit, reaches agreement on $31.6 million in crossing improvements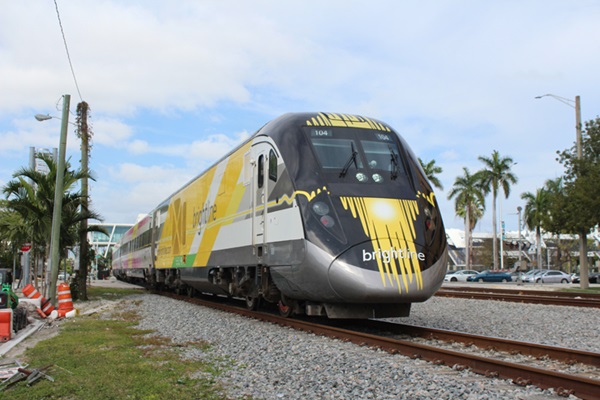 Longtime Brightline opponent Indian River County, Fla., has agreed to drop its lawsuit against the passenger service over grade crossing improvements along the Florida East Coast rail line used by the passenger carrier. WPBF-TV reports the agreement calls for cooperative efforts between the county, state, and Brightline to pursue grants to cover an estimated $31.6 million to upgrade 32 grade crossings for 110-mph operation. The county's share of improvements will be capped at $905,000. The full settlement is available here. TCPalm.com reports county commissioners unanimous voted to end the lawsuit after spending about $5 million in legal fees in fighting the passenger operator. County, state, and Brightline officials are scheduled to hold a news conference on the agreement today.
Railcar cleaning company fined $325,000, placed on probation for worker death
A New Jersey railcar cleaning firm has been fined $325,000 and placed on two years of probation as a result of the death of an employee in 2019. The Pocono Record reports Dana Rail Care received the sentence as a result of the death of a 29-year-old worker overcome by fumes while cleaning crude oil residue from tank cars at a facility in Pittston, Pa. The company, which had previously entered a guilty plea to safety violations that led to the death, was facing penalties of up to $500,000 and five years of probation [see "Digest: STB creates working group …," Trains News Wire, April 16, 2021].
MBTA connection for Red, Blue lines estimated to cost $850 million
A proposed extension to link the Massachusetts Bay Transportation Authority's Red and Blue rapid-transit lines could cost $850 million and take a decade to design and build, WBTS-TV reports. MBTA Chief Engineer Erik Stoothoff told the MBTA's Fiscal and Management Control Board during Monday's meeting that the project would require a more than 2,000-foot tunnel to extend the Blue Line from its current Bowdoin station endpoint to the Red Line's Charles/MGH station. The Bowdoin station would be closed, while Blue Line platforms would be added at Charles and connected to a building at Massachusetts General Hospital. The project is currently unfunded, but if the MBTA begins procurement this year, construction could begin in 2025 and be completed in 2030.