More Wednesday morning rail news: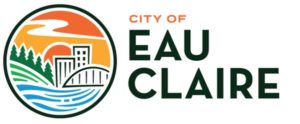 Eau Claire approves formation of rail commission for passenger service to Twin Cities
The city of Eau Claire, Wis., has voted to create a commission to lead development of passenger rail service between the city and St. Paul, Minn. The Chippewa-St. Croix Rail Commission seeks to connect the city of more than 65,000 to St. Paul using Union Pacific tracks for a route of about 80 miles, with possible intermediate stops in Menomonie, Baldwin, Hudson, and Stillwater [see "Digest: MBTA details increase …," Trains News Wire, Jan. 12, 2020]. WQOW-TV reports city officials hope to collaborate with other communities and the West Central Wisconsin Rail Coalition on the project.
Del Mar, Calif., residents voice opposition to safety fence along rail line
The North County Transit District's proposal to install a 1.4-mile long, 6-foot-high fence to prevent trespassing along the Del Mar bluffs drew strong opposition at a Monday meeting of the Del Mar City Council. The Del Mar Times reports representatives of the transit agency presented a study showing the risks posed by trespassing on the tracks, where 12 people have been hit by trains in a five-year period. Comments from the public were unanimously against the fencing. The city took no action on the proposal, but did approve a $283,000 study to create additional pedestrian crossings for legal beach access. The fencing project is one part of the transit 's request to the Surface Transportation Board for a ruling that would allow it to perform work along the bluffs [see "Digest: San Diego transit agency seeks STB ruling …," Trains News Wire, Sept. 15, 2020]; STB action is currently on hold as the NCTD, Del Mar, and California Coastal Commission hold talks [see "Digest: STB delays action …," News Wire, Nov. 30, 2020].
Caltrain cancels MLK Day Celebration Train
Caltrain will not run its annual Celebration Train on Dr. Martin Luther King Jr. Day because of the COVID-19 pandemic, the commuter rail agency announced, suggesting in its place participation in a Virtual Celebration by the Northern California Der. Martin Luther King Jr. Community Foundation. The Celebration Train traditionally commemorates the 1965 Selma to Montgomery, Ala., march and takes people to San Francisco's MLK parade. The agency will operate on a modified schedule for the Jan. 18 holiday.