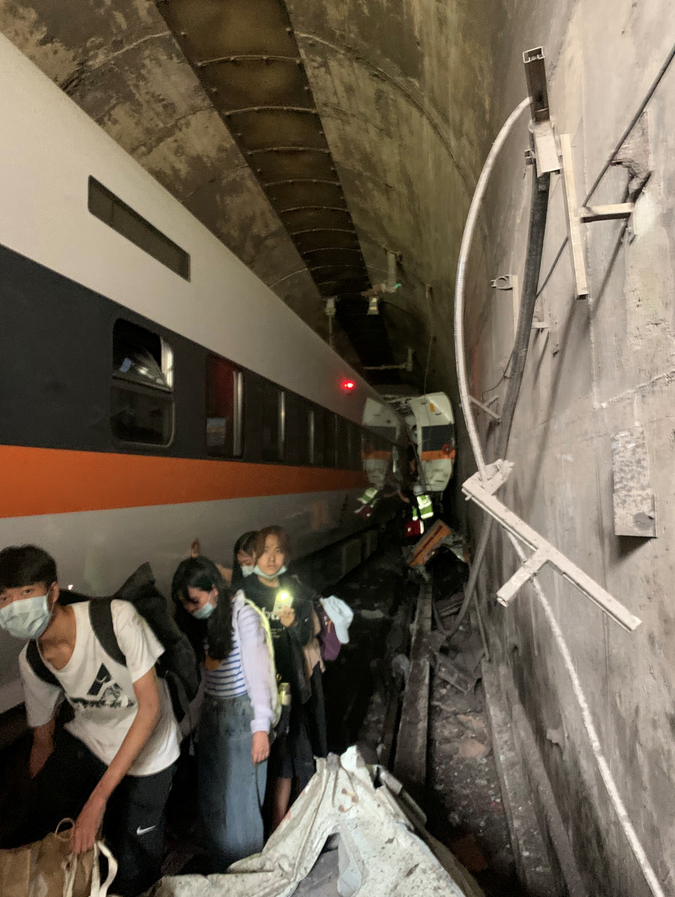 Death toll reaches 50 in Taiwan derailment; construction supervisor arrested, released on bond
At least 50 are now dead as a result of Taiwan's worst train crash in 70 years, which occurred Friday when an express train hit a truck that had slid down an embankment from a building site. Reuters reports the manager of the site, who is suspected to have failed to properly engaged the truck's brake, has been arrested on charges of causing death by negligence. He was released Saturday on a T$500,000 bond ($17,525), restricted from leaving Taiwan, and told to remain in Hualien, the city near the accident site. In addition to the dead, 188 people were reported injured, with 41 of those hospitalized. The southbound Taroko Express train was carrying about 500 passengers when it derailed in a tunnel at about 9:30 a.m.
Canada's Unifor announces support for CP-KCS merger
Canadian union Unifor, which represents 1,400 Canadian Pacific workers, has announced its support for the Canadian Pacific-Kansas City Southern merger.
In a press release, Unifor Naitonal President Jerry Dias said the new railroad "will drive growth not only in Canada, but across the continent. … This power combination will be good for Unifor members in rail." Overall, the union's 9,200 rail workers are part of the 315,000 people it represents as Canada's largest private-sector union. Canadian Pacific, in announcing the deal, said it did not anticipate any employee reductions as a result. The end-to-end merger includes no duplication of lines or services.
Part of former Port Huron & Detroit roundhouse collapses
A portion of a long-closed railroad roundhouse collapsed in Port Huron, Mich., earlier this week, leading owner CSX Transportation to evaluate proposals to tear the structure down. The Port Huron Times Herald reports the former Port Huron & Detroit roundhouse was built in 1920 and rebuilt after a major fire six years later. CSX had begun dismantling the building in 2018, but stopped when the project became classified as an environmental cleanup over concerns voiced by residents and the Port Huron & Detorit Railroad Historical Society.