CSX acquires Quality Carriers, North America's largest bulk chemical trucking firm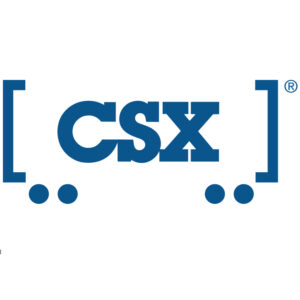 CSX Corp. will acquire Quality Carriers, North America's largest truck transporter of bulk liquid chemicals, in a deal announced Wednesday morning. Terms of the deal were not disclosed. Quality Carriers operates a truck fleet with about 2,500 drivers and has a network of more than 100 company-owned and affiliate terminals and facilities in the U.S., Canada and Mexico. ""The acquisition of Quality Carriers further demonstrates our commitment to the strategic growth of our business and deepening our relationships with customers," CSX CEO James M. Foote said in a press release. "Our new partnership will provide chemical producers and shippers with a first-of-its-kind multimodal solution that capitalizes on the powerful synergies between Quality Carriers' truck transportation fleet and our cost-advantaged rail network." The current Quality Carriers management team headed by President Randy Strutz will remain in place.
Kane County, Ill., names replacement for BNSF engineer ruled ineligible for Metra board
Former State's Attorney Joe McMahon has been appointed as the Kane County, Ill., representative on the Metra board of directors in a 19-4 vote of the county board. The Daily Herald reports McMahon, one of 18 applicants for the position, replaces former county board member Matt Hanson. A former member of the county board, Hanson was appointed in February [see "Digest: Colorado governor says 2042 date …," Trains News Wire, Feb. 11, 2021] but resigned less than a month later after Metra ruled his employment as a BNSF Railway locomotive engineer made him ineligible for board membership.
Las Vegas Monorail set to reopen May 27
The Las Vegas Monorail, a 3.9-mile, seven-station system serving the Las Vegas Strip, will reopen May 27, in time for Memorial Day weekend visitors. "The Las Vegas Monorail has provided an important and convenient transportation solution for both leisure visitors and convention attendees," Steve Hill, CEO of the Las Vegas Convention and Visitors Authority, said in a press release. " "We are thrilled to resume normal operations … allowing us to provide a reliable and safe transportation solution for passengers looking for an efficient way to navigate to the Las Vegas Convention Center and throughout the resort corridor." The system will resume its pre-pandemic hours, opening at 7 a.m. daily and closing at midnight on Mondays, 2 a.m. Tuesdays through Thursdays, and 3 a.m. Fridays through Sundays.