Tuesday afternoon rail news: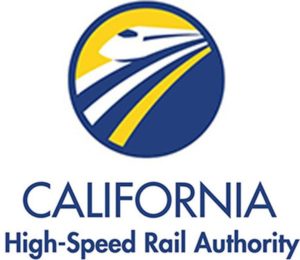 Contractor says high speed rail agency's failures are delaying work, leading to layoffs
A major contractor in California's high speed rail project says state failures have resulted in delays that could cause the project to miss a key 2022 federal deadline. The Los Angeles Times reports that construction firm Tutor Perini tells Calfiornia High Speed Rail Authority officials in a 36-page letter that the paper describes as "scorching" that the project is hampered by turnover of officials, delays in obtaining land, and failure to secure agreements with outside parties such as freight railroads and utilities. As a result, construction was halted at more than 500 parcels in the Fresno area as of mid-November; the company has slowed its work pace at other sites, has laid off 73 workers and anticipates additional, significant layoffs. The rail agency's chief executive, Brian Kelly, told the paper in a statement that the letter "attempts to set out why project challenges are everybody else's fault."
MBTA will use funds to maintain evening commuter rail service, but most other cuts will stand
The Massachusetts Bay Transportation Authority will use some of its federal stimulus funds to maintain evening commuter rail service, but most of the agency's planned cuts will remain in place. State House News Service reports the agency expects to receive between $250 million and $300 million from the funds recently approved by Congress. MBTA General Manager Steve Poftak said about $17 million of that will go toward the evening commuter rail service and maintaining high-ridership bus routes, but the majority — up to $178 million — will to go the agency's capital budget, replacing some of the $460 million transferred out to help offset the pandemic-related budget deficit. Any remaining funds will be held until 2022 to bring back service as demand increases.
Pennsylvania announces $31.3 million in funding for 26 freight rail projects
Pennsylvania will provide $31.3 million in funding for 26 rail freight improvement projects through the state's Rail Transportation Assistance Program and Rail Freight Assistance Program, Gov. Tom Wolf announced today. The awards, to railroads, local government agencies, and shippers, range from $8.4 million to CSX Transportation to increase clearance in a tunnel to provide double-stack and auto rack clearance to the Port of Philadelphia to $130,900 to Winfield Storage of Union County, Pa., to rehabilitate 400 feet of track and build an unloading pit and conveyor to transload agricultural products. The complete list of projects is available here.