Monday midday rail news: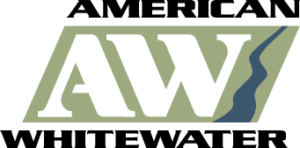 Conservation groups ask for full environmental review before Tennessee Pass operations can resume
Conservation group American Whitewater, joined by seven other organizations and almost 700 individuals, have asked the Surface Transportation Board to require a full Environmental Impact Statement for the resumption of rail service on Tennessee Pass. The Friday filing asks the board to reject Colorado, Midland & Pacific's motion of exemption to begin operations on the Colorado route it will lease from Union Pacific, and to stay the effective date of the exception. The filing says "the ecological and human environments" along the route "have adapted and flourished to thrive in the absence of any rail traffic" and that "the potentially devastating impacts to the surrounding human environment are immeasurable and necessitate a complete and thorough review before any operation of the railroad can be contemplated." Colorado, Midland & Pacific parent Rio Grande Pacific announced an agreement to lease the line on Dec. 31 [see "Rio Grande Pacific reaches agreement with UP …," Trains News Wire, Dec. 31, 2020].
CN ranked 10th on Corporate Knights sustainability index
Canadian National is ranked 10th on the Corporate Knights 2021 Global 100 index of the world's most sustainable corporations, the only railroad to make the list. The Corporate Knights list analyzes companies on up to 24 indicators including resource, employee, and corporate management. The full rankings and methodology details are available here. "Delivering responsibly is at the heart of how CN is building a sustainable future," CN CEO JJ Ruest said in a press release. "Our company is proud of our nation building history, and today we continue to be deeply committed to moving customer goods safely and efficiently, being environmentally responsible, attracting and developing the best diverse talent, helping build safer, stronger communities, while adhering to the highest ethical standards."
Wabtec lands deal for Singapore transit components
Wabtec Corp. will provide its Metroflexx brake system, passenger doors, and air conditioning, for 62 new three-car trainsets to be built by Hyundai Rotem for Singapore Mass Transit's new Jurong Region Line. "The Jurong Region Line is a critical project for expanding and enhancing Singapore MRT's service," Lilian Leroux, president of Wabtec's Transit business, said in a press release. "This order builds upon our long-standing partnership with the MRT. The solutions Wabtec is providing for these new transit cars will improve the rail system's operations and the passenger experience."