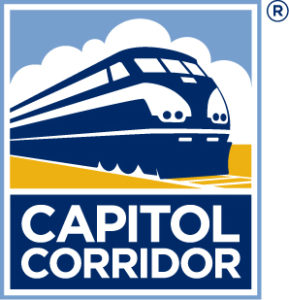 Thursday morning rail news:
Capitol Corridor to require reservations Nov. 23-30
Amtrak's Capitol Corridor service in Northern California is, like Southern California's Pacific Surfliner, instituting a temporary reservation requirement for travel during the Thanksgiving holiday period, Nov. 23-30. Reservations will be required to manage capacity and distancing. Those who use monthly, six-ride, or 10-ride tickets will need to use the RideReserve feature at the Amtrak website or smartphone app, or make a confirmation via an Amtrak agent prior to the trip. More information is available at the Capitol Corridor website; information on health programs and protocols is available here.
CSX's Atkinson receives AAR environmental award
Meaghan E. Atkinson, a CSX Transportation manager of environmental programs, has received the 2020 Professional Environmental Excellence Award from the Association of American Railroads. Atkinson, the 10th CSX employee to receive the award in the last 19 years, has led efforts to implement greenhouse gas goals to help reduce emissions intensity, helping CSX set the most ambitious greenhouse gas emissions intensity reduction target in the history of the North American transportation sector in 2019. "Meaghan is continually challenging the CSX team to find new and innovative ways to improve our environmental impact," Raghu Chatrathi, senior director of public safety, health and environment, said in a press release.
Cleanup of Dearborn, Mich., derailment concludes
Cleanup of a CSX Transportation derailment that disrupted traffic on Interstate 94 in Dearborn, Mich., was completed on Wednesday afternoon, with traffic on the highway reopened after CSX determined it could be used safely while cleanup continued. WJBK-TV in Detroit reports four cars of the train derailed about 5:45 a.m. Wednesday, with one car hanging over exit lanes off I-94. Cleanup was completed in about eight hours. There were no injuries and no hazardous materials were involved.