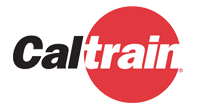 Friday morning rail news:
Caltrain to consider new schedule aimed toward essential workers, transit dependent
Caltrain's board of directors will consider schedule changes intended to improve service for essential workers and transit-dependent riders who rely on the San Francisco Bay Area commuter. The proposed Base Service Plan schedule to be reveiwed at the board's Nov. 5 meeting would provide 68 trains per weekday, with two trains per hour in each direction, and hourly service on weekends. Caltrain says this schedule will respond to needs of essential workers and low-income riders who rely on the system throughout the day and week, and reflects the greater significance of weekend ridership. It currently makes up 17% of total ridership, three times greater than the pre-COVID-19 percentage. The plan would eliminate weekend "Baby Bullet" express trains. Also under consideration are an Expanded Service Plan which could have 92 trains on weekdays, and an Austerity Service plan which would have as few as 44 trains per weekday and suspend weekend service. More information is available here.
Maryland monorail study touts financial benefits
A 27-mile monorail line between Frederick and Shady Grove, Md., would generate almost $4 billion more in benefits than it would cost to build and operate, according to a study funded by a group supporting the project. 
The Washington Post reports
 that the study by economic consulting firm EBP is part of the effort by developer Robert O. Eisinger to get the state to build the monorail along Interstate 270 between Montomgery and Frederick counties. Eisinger contributed most of the $68,000 for the study, funded by his pro-monorail High Road Foundation. A Maryland Department of Transportation spokeswoman said the state has engaged its own monorail feasibility study to be released later this year.
DC Metro seeks comment on requests to rename two stations
Two counties served by DC Metro have asked the transit agency to change names of stations on the Metrorail system, and the agency is seeking public comment on the proposals. Fairfax County, Va., has asked that the Tysons Corner Station on the Silver Line be changed to simply Tysons Station, while Prince George's County, Md., is asking that the Prince George's Plaza Station become Hyattsville Crossing. Metro policy adopted in 2012 requires the jurisdiction requesting the change to fund all costs of the change, including new signs, reprinting maps, and reprograming systems providing electronic information, for the entire 91-station Metrorail system. Metro's board will consider the requests, but is asking those interested to respond to a brief online survey.