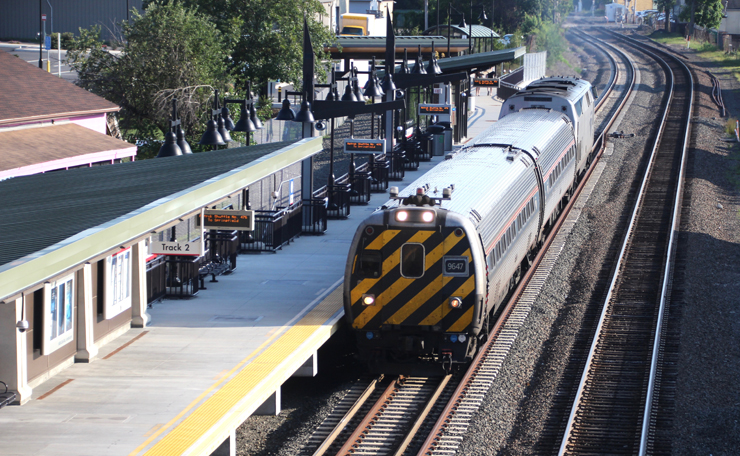 Amtrak brings back second Valley Flyer, additional New Haven-Springfield trains
Amtrak will restore a second weekday round trip of its Valley Flyer between New Haven, Conn., and Greenfield, Mass., as of July 26, along with restoration of three trains on the New Haven-Springfield, Mass., portion of the route that were suspended in March 2020. The additions, along with the July 19 return of the Vermonter, which uses the route during its trip between Washington, D.C., and St. Albans, Vt., will represent a return to the full pre-COVID-19 levels of service. "We are pleased to be collaborating with Amtrak to re-start the full Valley Flyer passenger rail service now that more than four million Massachusetts residents are vaccinated and State of Emergencies have been lifted in our state and other states," acting Massachusetts Transportation Secretary and CEO Jamey Tesler said in an Amtrak press release, which also includes schedule details for the Valley Flyer.
MTA seeks to create new subsidiary to oversee new LIRR station beneath Grand Central
The Metropolitan Transportation Authority seeks to create a new agency to run the new East Side Access station beneath Grand Central Terminal that will serve Long Island Rail Road trains. The New York Daily News reports an MTA request for proposals for maintenance of the facility indicates the MTA "intends to create a new subsdiariy agency that will be responsible for the oversight and contract management" of the company providing the maintenance services. The MTA says it could save $50 million by creating the subsidiary; otherwise, the station work would fall under the federal Railway Labor Act. At least one board member has questioned that justification. A scheduled vote on creation of the subsidiary, which has been scheduled for today's MTA board meeting, has been postponed after being questioned by board members and labor leaders.
Edmonton council gives OK for light-rail extension
The Edmonton, Alberta, city council has approved a C$1 billion expansion of the city's light rail system, a 4.5-kilometer (2.7-mile) extension of the Capital Line south from Century Park to the Heritage Valley Park and Ride. CTV News reports the extension will also include a new stop at Twin Brooks, with an elevated station at Heritage Valley. Funding for the extension will be split between the city, provincial, and federal governments.