Wednesday morning rail news:
Amtrak Office of Inspector General reports issues with PTC implementation
A report from Amtrak's Office of Inspector General says the passenger railroad expects to achieve positive train control interoperability by the Dec. 31, 2020, deadline, but can take steps to better ensure its systems are reliable, and that the company faces two risks that may diminish PTC's safety benefits. The office found that Amtrak lacks the electronic tools to easily access data needed for it and the Federal Railroad Administration to monitor PTC system performance, meaning reports on reliability are incomplete, and that the processes to manually compile PTC data are inefficient and error-prone. The risks involve Amtrak's practices when PTC systems do not initialize before a train leaves a station or disengages en route, and data input processes for PTC information. In the first case, the report says Amtrak does not consistently follow the stringent practices for PTC malfunctions that will be required by the FRA as of Jan. 1, 2020. In the second, data input processes contain a risk of human error. Further details and the Office of Inspector General recommendations are available in the full report, available here.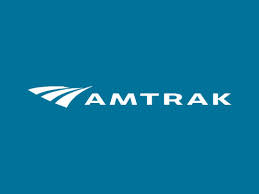 TSB updates investigation of cracked wheels on Ottawa light rail vehicles
In an update on an ongoing investigation into cracked wheels on Ottawa light rail vehicles, the Transportation Safety Board of Canada reports two additional cracked wheels were discovered during its examination, making a total of eight cracked wheels that have been found in the O-Train fleet. The cracked wheels were first discovered in July [see "Cracked wheels sideline Ottawa light rail equipment," News Wire Digest, July 5, 2020], with a preliminary analysis by equipment manufacturer Alstom suggesting that jacking screws on the wheel hub may have contributed to the cracks. Cars with wheels that have jacking screws continue to undergo detailed daily inspections. The TSB it is continuing to tear down wheelsets, evaluate wheel materials, and review maintenance and other potential factors in the cracking as part of its investigation.
Seven rail projects receive FTA grants for transit-oriented development planning
Seven rail projects are among the nine receiving Federal Transit Administration grants under the Pilot Program for Transit-Oriented Development Planning, as announced Tuesday by the FTA. In addition to the previously reported $900,000 grant to Capital Metro in Austin, Texas [see "Digest: Suspect charged in rifle incident …," Trains News Wire, Dec. 15, 2020], the grants include:
— $1 million to the Phoenix Public Transit Department to plan for development at three stations on the proposed 1.6-mile Northwest Extension Phase II light rail project;
— $900,000 to Miami-Dade County for planning at 10 stations on two proposed segments of the Metromover system;
— $900,000 to the North Carolina Department of Transportation for planning at 13 stations on a proposed rail corridor between Sanford and Henderson, N.C.;
— $877,000 to the Jacksonville., Fla., Transportation Authority for development planning at four stations on the proposed First Coast commuter rail project;
— $360,000 to the Southeastern Pennsylvania Transportation Authority for planning at five stations on the proposed King of Prussia extension of the Norristown High Speed Line;
— $350,000 to Bay Area Rapid Transit for development planning at nine existing stations on the Green and Orange lines;
Bus rapid transit projects in Chapel Hill, N.C., ($592,500) and Madison, Wis. ($290,000) also received grants.