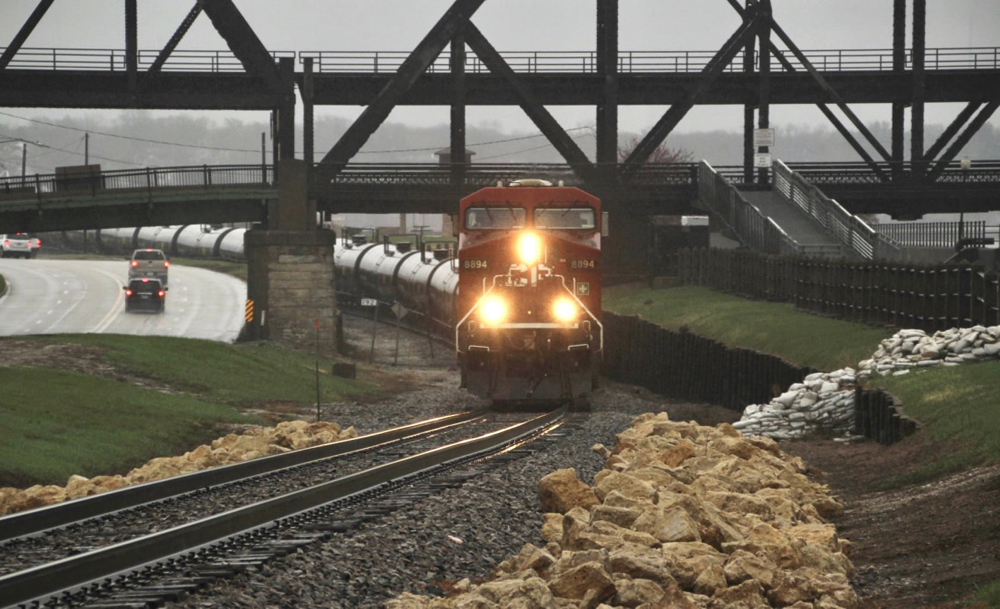 ---
DAVENPORT, Iowa — The city of Davenport has reached an agreement with Canadian Pacific that will bring the Mississippi River community as much as $10 million to mitigate impacts of the proposed CP merger with Kansas City Southern.
The Quad Cities Times reports Davenport's aldermen will vote next week on the deal, which is contingent on approval of the merger. It will include $8 million for infrastructure improvements such as a grade crossing "quiet zone" for a roughly 2½ stretch in downtown, as well as creating pedestrian access to the riverfront area, which includes a large amount of parkland. Another $2 million will go to a grade-crossing separation project near a city waste water treatment plant and the CP yard in Davenport, if the city can obtain other grant money needed for that project.
The agreement is likely good for far more than the Surface Transportation Board would likely require in approving the merger, Davenport's city attorney said in a memo. In return, Davenport would not oppose the CP-KCS union.
"The City and CP have developed a good working relationship over the past several years," that memo read,  and that is borne out by this agreement and CP's commitment to investing in our community and being willing to proactively address some potential concerns that may arise from their pending acquisition."
The neighboring community of Bettendorf reached its own $3 million deal with CP last month [see "Bettendorf, Iowa, approves agreement …," Trains News Wire, July 7, 2022]. Both those communities are projected to see traffic increase from eight to 22 trains a day under the merger. Similar negotiations are continuing elsewhere.
In contrast, a group of eight Chicago suburbs projected to see CP freight traffic increase from three to 11 trains daily is seeking up to $9.5 billion to mitigate impact of the merger [see "Chicago suburbs seek $9.5 billion …," News Wire, March 1, 2022]. Those communities have a population of about 300,000; Davenport and Bettendorf, combined, are about 140,000.