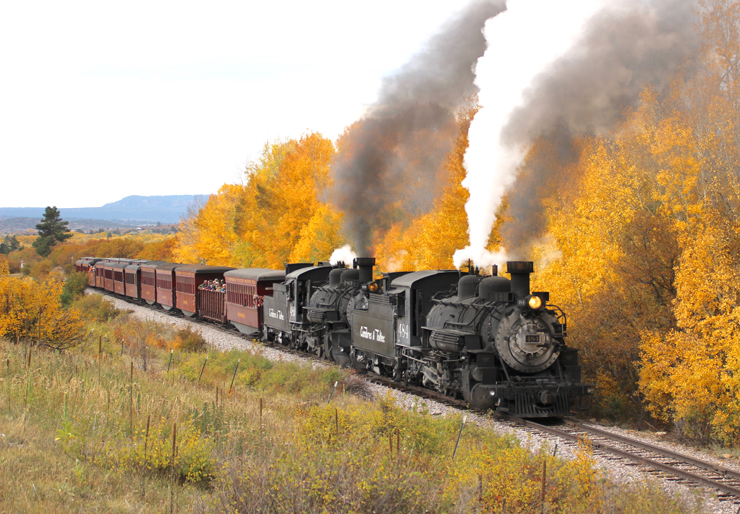 ---
CHAMA, N.M. — Facing high fire danger and a water emergency in the village of Chama, the Cumbres & Toltec Scenic Railroad has delayed the start of its 2022 season to July 1.
The tourist railroad had been scheduled to open its season June 11. A message on the railroad website says the move was made "out of an abundance of caution and in the highest regard for the railroad's stewardship of the land where we operate. In 50-plus years of operation, the C&TSRR has maintained an excellent fire safety record and established a hard-earned reputation for a proactive and vigorous approach to fire safety."
Meanwhile, the Albuquerque Journal reports the village of Chama is without water after an apparent break in the community's main water line. Mayor Pro Tem Matthew Gallegos told the newspaper, "We have no water in our tanks. We need help." A state-supplied water truck was on hand Monday, allowing residents to fill water containers, but the truck is expected to leave later this week, leaving residents with no water source.
Village councilor Scott Flury said he feared for the health of elderly residents, and the potential impact on the community's tourism industry. "There's not a date we can give you to say you'll have water to resume business," Flury said. "It's a scary situation."