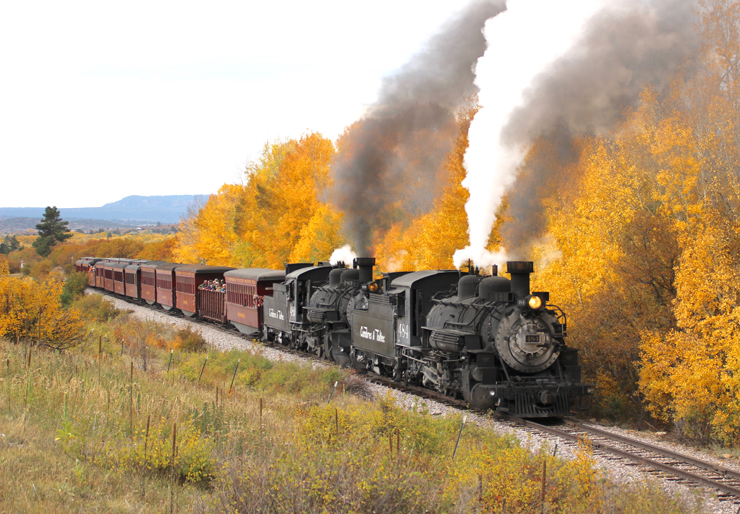 ---
CHAMA, N.M. — The Cumbres & Toltec Scenic Railroad has announced its 2022 schedule, just weeks after concluding the 2021 season, and is offering a Cyber Monday special on tickets today (Monday, Nov. 29).
"We wanted to get out early and build on the incredible success and momentum of our 2021 season," railroad President Scott Gibbs said in a press release. "We're excited about the direction the C&TS is headed and want to give our fans plenty of time to plan the ride of a lifetime aboard America's most authentic steam railroad."
The railroad earned record revenue in 2021, even with ridership down 11% from pre-pandemic levels, thanks to new operational efficiency measures.
The season will open later than in previous years, on June 11, 2022, to address variable early-season weather on Cumbres Pass, and will continue through Oct. 23.
The schedule will include full excursions departing from Chama and from Antonito, Colo., with return by bus; half trips to Osier and return by train, and two different express options: a 3 ½ hour trip from Cumbres Pass to Osier and return, including lunch, and, on Fridays in July, a 2½ round trip from Chama to Cumbres Pass and return. Special events on tap include brunch and dinner specials featuring Rio Grande NO. 168, an 1883 Baldwin 4-6-0; geology and wildflower specials, and photography and Moonlight Dinner Train specials available only to members of the Friends of the Cumbres & Toltec.
More information on the specials, and all ticketing is available at the Cumbres & Toltec website. Today's Cyber Monday sale, offering 15% off all classes of tickets, is available at the website or by calling the reservation line, 888-286-2737. The railroad is also offering 15% off coach seating through Dec. 31, 2021.