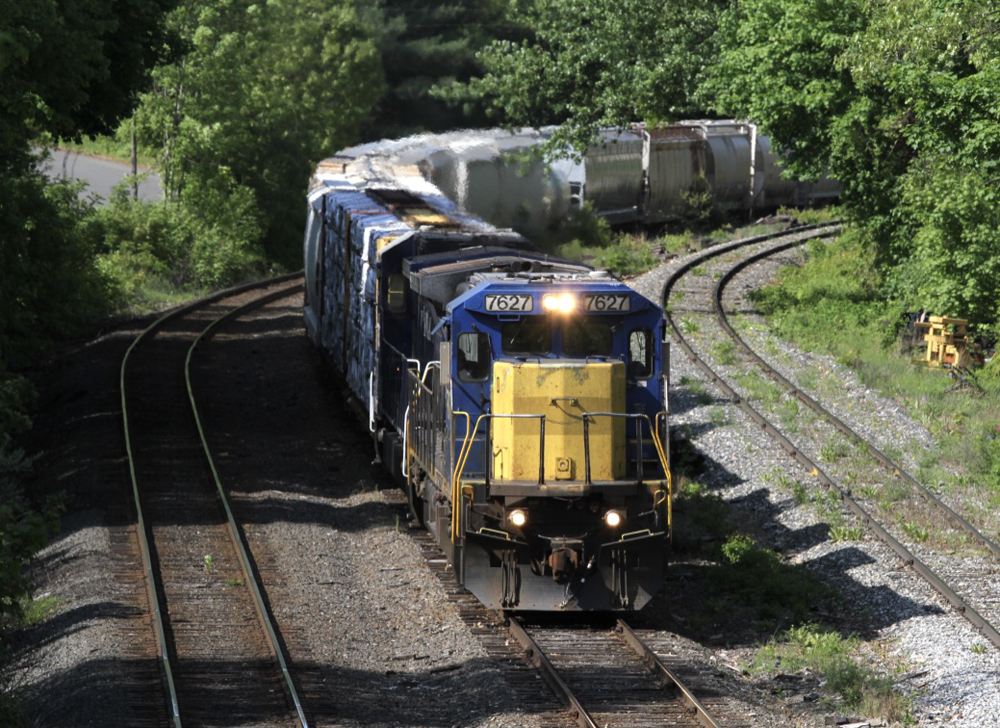 WASHINGTON — CSX Transportation will gradually rebuild Pan Am Railways' slow main line track, pare its aging locomotive roster, and extend positive train control over the full route of Amtrak's Downeaster service that links Boston and Maine.
CSX detailed its plans for the New England regional in a more detailed merger application filed this week with the Surface Transportation Board. The 478-page document is available here. Last month federal regulators ordered CSX to submit the more detailed plan when it determined the proposed merger was a "significant" transaction that requires a more thorough review than the "minor" deal CSX had sought.
Over five years, CSX will rebuild Pan Am Railways' 10-mph main lines to 25-mph standards. Outside of areas where Pan Am hosts Amtrak or Massachusetts Bay Transportation Authority commuter trains, much of its track — particularly in Maine — is limited to 10 mph. The railroad also will beef up a section of track along a Massachusetts reservoir to FRA Class 3 standards, which will permit 40 mph operation in an area where state officials had raised water quality safety concerns.
CSX also said it would improve Pan Am yard trackage, which should reduce derailments and improve yard fluidity. It did not put a price tag on the track improvements.
Pan Am currently rosters around 102 locomotives whose average age is 40.6 years. CSX will sell 33 of the locomotives to Genesee & Wyoming's Berkshire & Eastern, which will be the neutral operator of the 425-mile Pan Am Southern joint venture that provides Norfolk Southern with access to New England.
Of the remaining locomotives, CSX will retain Pan Am's four-axle units and evaluate its six-axle fleet — many of which are General Electric C40-8s and C40-8Ws that left CSX's roster years ago — and sell, store, or add them to its fleet.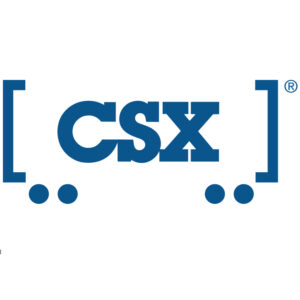 CSX said its higher horsepower road locomotives will allow it to operate Pan Am Railways with a smaller, more reliable, and more fuel-efficient fleet. CSX also will introduce distributed power to Pan Am operations and likely use two locomotives where three Pan Am units are required today.
For locomotive and railcar repairs, CSX plans to keep all facilities running, including Pan Am's time-warp Waterville Shops in Maine; Pan Am Southern's shops at the hump yard in East Deerfield, Mass.; and the modern CSX shops in Selkirk, N.Y. In an end-to-end merger, redundant facilities are typically rationalized.
CSX will install PTC between the Massachusetts/New Hampshire state line and Brunswick, Maine, which hosts the Amtrak Downeaster service. Funding and installation will be coordinated with Amtrak, CSX says, noting that PTC is already in service over the MBTA portion of the route from Boston's North Station to the New Hampshire state line.
CSX said it did not contemplate operational or service changes initially on Pan Am Railways, aside from bringing more reliability to operations. But CSX did say it would likely run longer trains once track speed is lifted to 25 mph, particularly in Maine.
"CSXT anticipates operating the PAR System on a scheduled basis, regularizing what CSXT understands are train schedules that are at times inconsistently implemented," the railroad told regulators. "CSXT has shown that it can make consistency and efficiency improvements to its existing network, and CSXT looks forward to achieving the same for customers on the PAR System."
The only significant change to Pan Am operations involve the Pan Am Southern.
As part of the CSX acquisition of Pan Am, NS gains trackage rights over CSX, Providence & Worcester, and Pan Am Railways between the Albany, N.Y., area and Ayer, Mass., for intermodal and automotive traffic. Some carload traffic currently routed via CSX's Boston & Albany and Worcester to Ayer will shift to an Ayer-Rotterdam Junction, N.Y., routing via Hoosac Tunnel and the former Boston & Maine main line. But CSX said that traffic would be tacked onto existing trains.
The CSX operating plan also outlined its current operations in New England, as well as that of Pan Am Railways and Pan Am Southern. The document lists train symbols, origins and destinations, and other operational nitty gritty.
CSX on Nov. 30 announced that it had reached a deal to acquire privately held Pan Am Railways, which stretches from the Albany area to Maine and totals 1,700 miles when trackage and haulage rights are included [see "CSX to acquire New England regional Pan Am Railways," Trains News Wire, Nov. 30, 2020].
CSX envisions board approval of the Pan Am deal on Feb. 18, 2022, with an effective date of March 20, 2022.