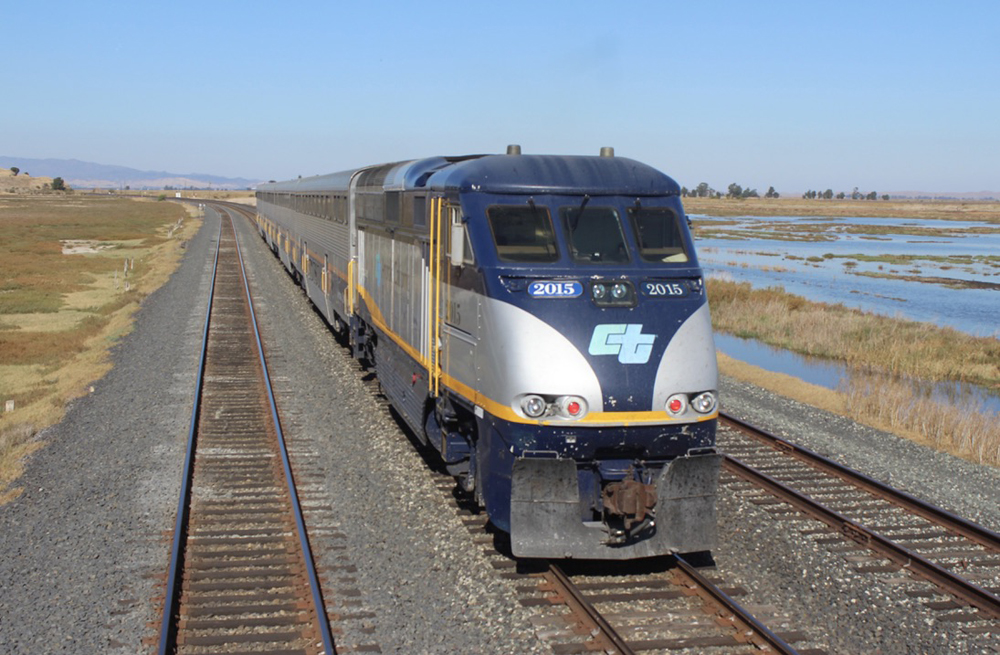 ---
SACRAMENTO, Calif. — Two of 11 weekday Amtrak round trips between Sacramento and Oakland's Jack London Square station will be suspended beginning Aug. 15 by the operating agency, the Capitol Corridor Joint Powers Authority.
The suspensions are scheduled to last through Oct. 2.
An announcement to riders says the "service reduction is necessary due to workforce shortages that make it challenging for us to offer our full schedule at this time."
The westbound trains cancelled, Nos. 543 and 549, depart Sacramento at 1:55 p.m. and 5:55 p.m. The eastbounds, Nos. 540 and 548, leave Oakland at 4:42 p.m. and 8:12 p.m. No weekend service or through trains between San Jose and either Sacramento or Auburn, Calif., are affected.
"We've been running pretty tight on staff — some of that is COVID-related and issues where people have time off," Capitol Corridor Managing Director Rob Padgette tells Trains News Wire. The move is meant to avoid last-minute, unexpected cancellations if extra-board crews suddenly become unavailable. He says factors that led to these particular trains being cancelled include "spacing on the schedule, ridership, and what would actually give us some help on the staff side."
Padgette says training and qualification of additional conductors is underway: "We really do expect to be back to the regular schedule on Oct. 3."