More holiday weekend rail news in brief: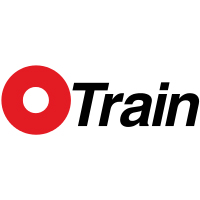 Ottawa light rail equipment sidelined by cracked wheels
In the latest setback for Ottawa's problem-plagued light rail Confederation Line, service will be scaled back after defective wheels were found on several light rail vehicles. The CBC reports that service was disrupted Friday when a cracked wheel was found on one vehicle, and a fleet-wide inspection found two more. The city's general manager for transportation, John Manconi, said all vehicles will be inspected for the root cause of the problem. In the interim, the fleet of 34 Alstom Citadis Spirit trainsets will be reduced to seven active trainsets with one backup. Trains will run every 8-minutes, roughly twice the normal headway.
Court rejects First Nations group's bid for Esquimalt & Nanaimo right-of-way
A bid by a First Nation group on Vancouver Island to gain ownership of the island's former Esquimalt & Nanaimo Railway right-of-way has been dismissed by the British Columbia Supreme Court. CTV News reports that the Snaw-Naw-As First Nation claimed the right-of-way was wrongfully taken, has been abandoned because most of the line is unused — last having seen passenger service in 2011 — and should be returned to the Snaw-Naw-As. In dismissing the claim, Justice Robert Punnett said the claim was understandable, but the argument that the line was no longer in use was not proven. The non-profit Island Corridor Foundation currently owns the route and is trying to restore service; earlier this year, an assessment determined that could cost $300 million to $700 million, depending on the exact nature of the service [see "Study places cost of restoring Vancouver Island service at up to $700 million," News Wire Digest, April 29, 2020].
Paceline acquires maintenance equipment firm RELAM
Paceline, a Dallas-based private equity manager, has acquired maintenance-of-way equipment leasor RELAM, as well as its affiliates Acme Construction Co. and Timiny RR Construction, Inc. Under the deal announced Thursday, RELAM will operate with 1435 Rail Inc., another maintenance-of-way lessor, previously acquired by Paceline. Rail industry veteran John Roberst, previously president of Bershire Hathaway's Marmon Crane, will become RELAM CEO. "RELAM is a highly strategic and complementary investment that will add to Paceline's existing asset-rich platform in the railroad MOW space," Sam Loughlin, Paceline CEO, said in a press release. Chief Executive Officer of Paceline. "We look forward to partnering with the RELAM team to support the Company through its next stage of growth."