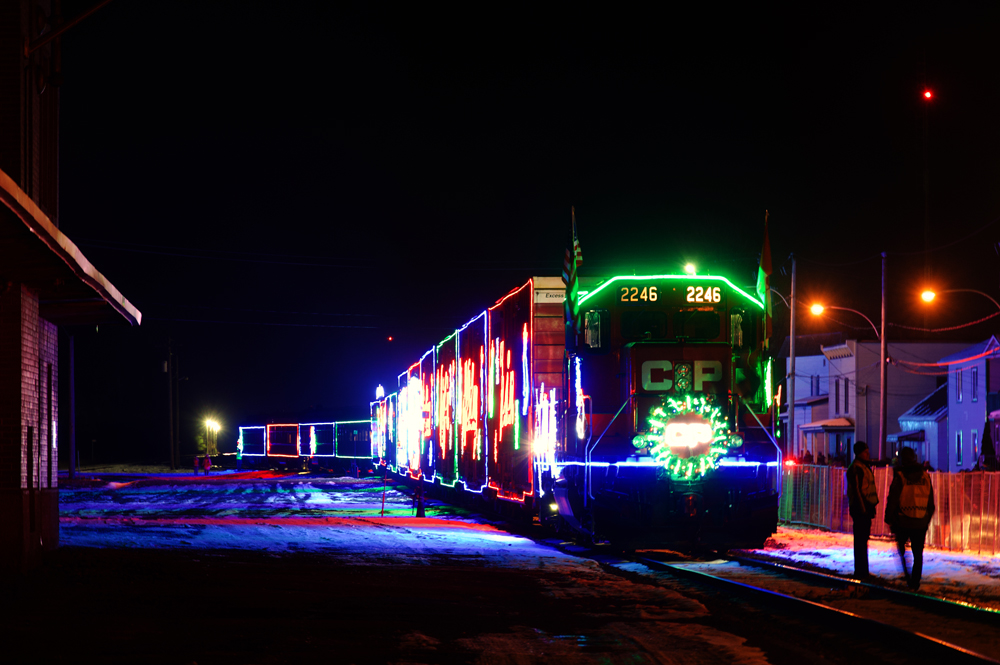 ---
CALGARY, Alberta — The Canadian Pacific Holiday Train has launched its 2022 tour, making its first-ever visits to Maine earlier this week as well as stops in Lac-Megantic, Sherbrook, and Farnham, Quebec, on Thursday.
It is the first time the train has run in three years, after the Holiday Train program offered online concerts in 2020 and 2021 because of the COVID-19 pandemic.
Overall, the tour — with two trains, one operating only in Canada, and one in both Canada and the U.S. — will feature 168 stops with live shows, concluding Dec. 18 in Port Coquitlam, British Columbia. The Holiday Train program benefits food banks and other food programs across the CP network.
The next shows are Saturday, Nov. 26, in the Montreal area, involving the U.S.-Canada train. The Canadian train launches its schedule on Sunday, Nov. 27, also with Montreal-area shows.
A full schedule, details on the musical artists performing on this year's tour, a train tracker, and an opportunity to donate to the food-bank program, are all available at the Holiday Train website.