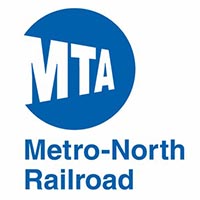 HARTFORD, Conn. — Funding for new locomotives and two new stations is included in $839 million in transportation projects approved Tuesday by Connecticut's State Bond Commission, the Hartford Courant reports.
The commission unanimously approved the set of 58 transportation projects. Included are $280 million for new dual-power locomotives to replace aging diesels used on some Metro-North Railroad branch lines, which will enable new express service to New York City. A release from the office of Gov. Ned Lamont and the bond commission agenda do not indicate the number of locomotives involved or other details of the planned purchase.
The stations receiving funding are in Derby-Shelton, where $12 million will match an already-approved federal grant, and Enfield, where $35 million is for a pending federal match.