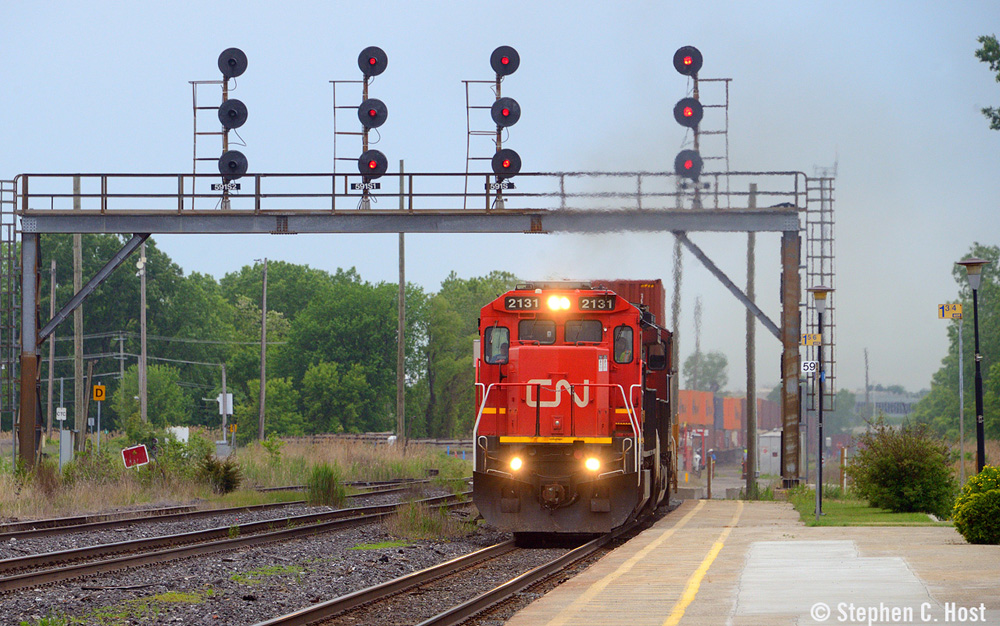 ---
Canadian National was the only one of the big six railroads to gain traffic in 2022's second quarter.
CN's traffic was up 0.4%, essentially flat compared to last year's second quarter. CSX Transportation was flat, too, but its volume was down 0.1%.
Canadian Pacific's traffic was down 1.5%. Union Pacific's declined 2% for the quarter, while Norfolk Southern's volume was down 3.3%.
BNSF Railway's volume declined the most for the quarter, with traffic down 5.6%, largely due to an 8.5% drop in intermodal.
Only two railroads – CP and CSX – saw their intermodal volume rise for the quarter. CP was up 9.1%, while CSX's intermodal volume grew 0.9%.
Coal volume was down on all of the railroads except CN, which saw a 30% increase, and UP, which notched a 1% gain.
Through the first six months of the year only Union Pacific is in positive territory. Its traffic was up 1% through week 26, according to Association of American Railroads data. CSX was down 1.3%, while CN was down 2.7%, CP and NS were both off by 4%, and BNSF is down by 4.7%.
Overall, U.S. and Canadian rail volume declined 2.6% for the second quarter and 3.8% for the first six months of the year, according to the AAR. Intermodal was down 3.9% in the second quarter and is off by 5.9% for the year to date.
Compared to the pre-pandemic year of 2019, U.S. carload volume is down 8.5% for the first half of 2022. Over the same period, U.S. intermodal volume is down just 0.7%.
The AAR says the carload decline is driven by four commodities: Coal, automotive-related carloads, petroleum products, and frac sand.