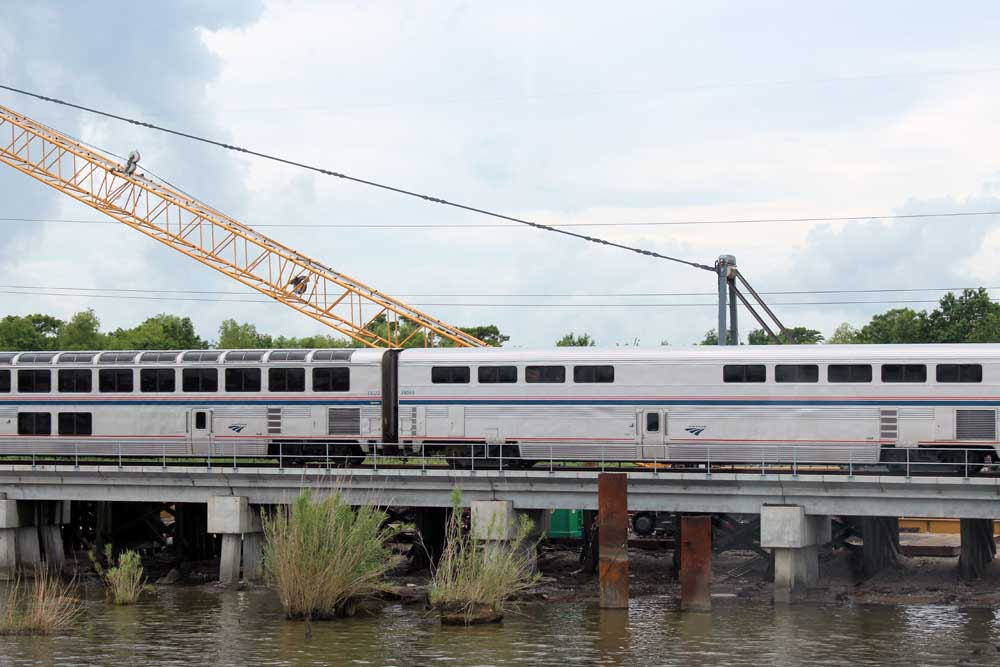 ---
PHOENIX — The start of construction on of a long-delayed intermodal facility will highlight Canadian National capital work in 2022, after the railroad completed several major projects in 2021.
Martita Mullen, the railroad's senior manager, design and construction, provided a review of the 2021 work and preview of 2022 on Friday at the National Railroad Construction and Maintenance Association Conference.
Preliminary work began at the end of 2021 on the Milton, Ontario, Logistics Hub, a facility first proposed in 2015. It received environmental approval from Canadian officials early in 2021 [see "Canadian National's proposed Toronto-area intermodal terminal wins government approval," Trains News Wire, Jan. 25, 2021]. More site work will begin later in January, with main construction beginning this spring.
"The project was met with a lot of community resistance, which actually extended the permitting out for a very long time," Mullen said. "… The last permit came in November, so as a result of that, we were able to start do some of the site layout, some of the wildlife relocation, as well as install the construction fencing.
"That facility will have three 12,000-foot tracks," Mullen said. "It will also have two service tracks, and we'll have two new main lines." The project also includes a new gate facility, access roads, offices, and a mechanical facility. It is slated to begin operations in 2024.
Another new facility came on line in 2021, as the railroad completed its New Richmond, Wis., intermodal and auto facility, about 80 miles from the Twin Cities. That location includes five 1,400-foot tracks and two 4,000-foot sidings.
The year also saw the completion of two major rebuilds, at Chicago's St. Charles Air Line and Louisiana's Bonnet Carre Spillway bridge, an 11,000-foot structure near New Orleans.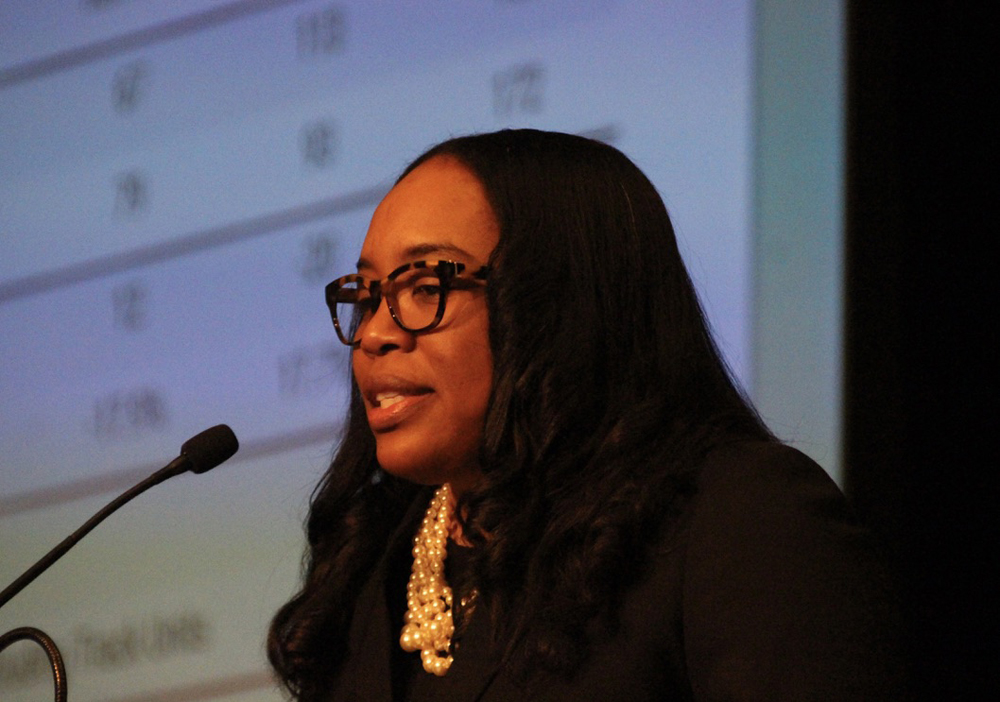 The Chicago project saw bridges dating to 1899 replaced in 2020, with trackwork completed in 2021. "We did about 4,000 feet of track construction over the new bridges once they were in place," Mullen said. "… There was a lot of coordination that was required, as you can imagine, with closing streets in the city of Chicago. … It's a really tight corridor with a lot of residential on either side, so definitely a challenging project."
The Bonnet Carre bridge was placed in service in November 2020, but construction continued into 2021. Demolition of the old bridge will come in the first quarter of this year.
"The old bridge had been in service for 86 years or so," Mullen said. "… Now we have this new piece of the skyline as you head into New Orleans, and we're definitely excited about that."
Weather disruptions
Like other western railroads, CN faced major weather-related disruptions, first with June wildfires in British Columbia, followed by flooding problems in the same area in November. The fires took CN's line between Vancouver and Kamloops, British Columbia, out of service for 13 days, largely because of the destruction of a key bridge. "A very, very challenging location to work in," Mullen said. "It's about 100 feet over water. The guys came up with a plan to work from both ends so we could meet in the middle, to take advantage of the opportunity to get as much done as possible."
The same region was hit in November by record rainfall, damaging approximately 58 locations on the railroad. At one washout, she said, "we lost about a quarter of a million yards of material, so we had to go back and fill in this huge gorge that was created from these landslides. We were out of service … from about Nov. 14 to roughly Dec. 4. Even following that, we had to build a bridge. Because we kept seeing the heavy rains, we had to build a bridge so we wouldn't keep seeing going out of service."
In between, CN operations in the Southeast were struck in late August by Hurricane Ida, which disrupted four subdivisions. "It took about a week to get the track back in service just to get us moving,"  Mullen said, "but another couple weeks after that to get the full cleanup done." Along with extensive signal, track, and bridge damage, workers also had to deal with some unwelcome wildlife. "Along with all that flooding comes all the alligators and the snakes and the nutria rats, as well. So not only are you fighting trying to get the tracks restored, but you have to try to stay away from the gators, too. Definitely some tough conditions."
2022 outlook
CN had capital spending of about $3 billion in 2021. It is likely to be no more than that figure in 2022 under the "Full Speed Ahead" plan announced in September, which calls for capping capital spending at approximately 17% of revenue [see "Canadian National to boost profits, cut costs …," Trains News Wire, Sept. 17, 2021].
Mullen said basic capital plans for 2022 call for 1.325 million new ties, 220 miles of new rail, an additional 50 miles of rail installation, a total of 117 bridge projects of varying size, and a series of stabilization and geotechnical projects.
For comparison, 2021 saw installation of 1.8 million ties, 323 miles of new rail, and 117 turnouts and 30 diamonds replaced.