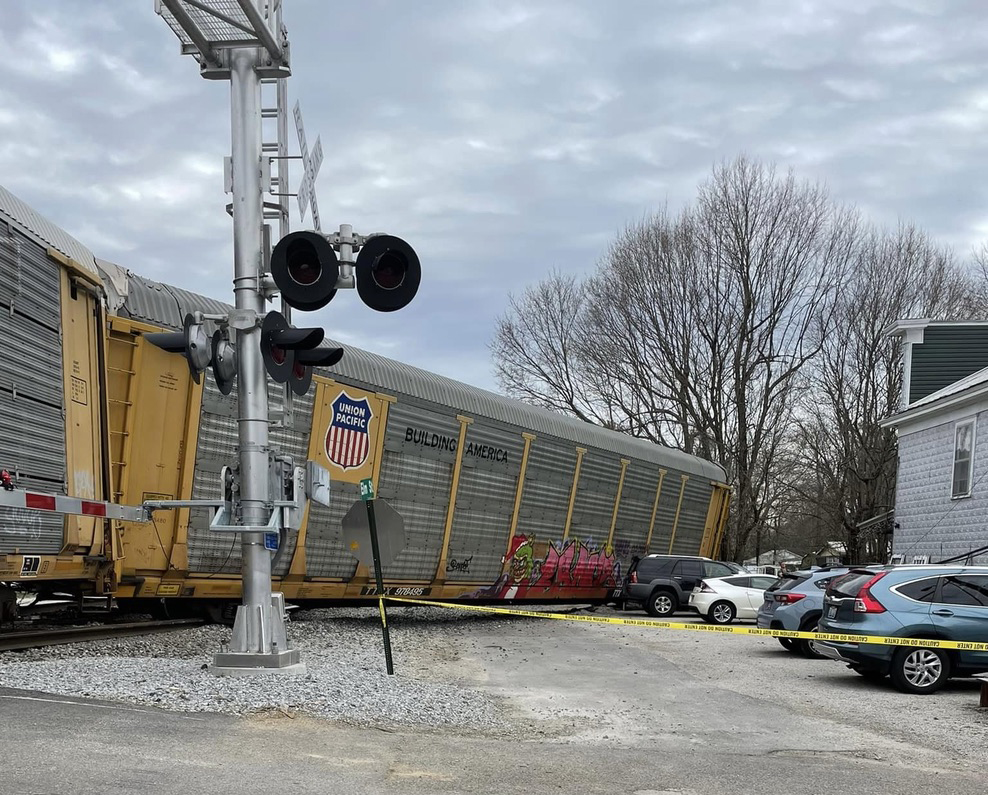 ---
GLENDALE, Ky. — All 21 cars involved in the CSX Transportation derailment Thursday in Glendale were carrying automobiles, the railroad has confirmed. Cleanup continued today (March 17) from an incident that saw the occupant of one trackside vehicle suffer what have been described as "minor" injuries. One trackside building was damaged, along with some parked vehicles. CSX said it has "contacted property owners affected by the incident and are working with them."
WDRB-TV reports that the owner of the building struck by a derailed car, Alyce Skees of the antique store The Cabin at Glendale, said she was watching as the train derailed. There were no customers in the shop at the time and Skees was uninjured, although she said her back storage room was damaged.
"It was loud and I am used to a train coming back and forth but it was different," Skees told the station. "It was different and the building was shaking a little bit and debris was coming up and then there was smoke."
A restaurant just feet from the derailment site, the Whistle Stop, stayed open late on Thursday and opened early today to serve breakfast to cleanup crews, WLKY-TV reports. A CSX official told the restaurant it would foot the bill for all today's customers.
Emergency officials said cleanup "is going to take a while," with heavy equipment arriving Friday to begin the process of offloading vehicles from the damaged railcars. The CSX line through Glendale had reopened within 24 hours of the derailment, which occurred about 2:50 p.m. Thursday, WDRB reported.