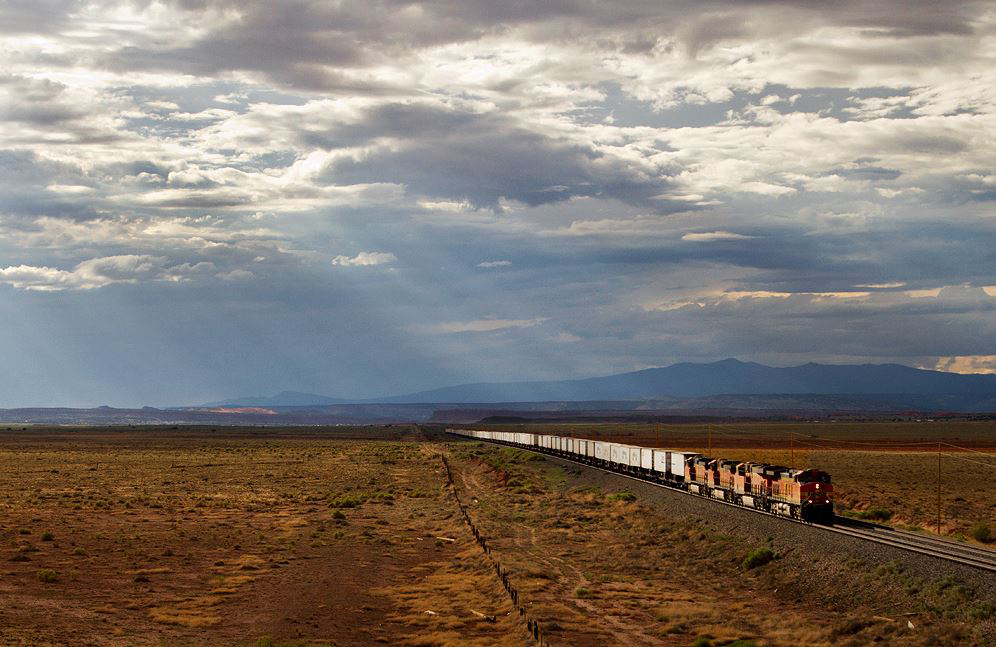 ---
CHICAGO — Class I railroads' focus on efficiency and simplifying service is making trailer-on-flatcar service obsolete. Despite strong e-commerce demand and a persistent shortage of truck drivers and chassis, intermodal trailer traffic has continued to decline. So far this year, the four major Class I railroads have hauled nearly 160,000 fewer trailers, down 20% year over year.
It's the evolution of a transformation led by railroads to streamline intermodal operations and replace trailers with 53-foot containers. At the current pace, TOFC service could be largely obsolete in the next few years, as predicted by intermodal analyst Larry Gross in July 2021 [see: "Anaylsis: Are trailers reaching the end …," Trains News Wire, July 1, 2021].
Gross reiterates railroads' focus on two types of intermodal service, domestic and international, weaning out trailers as a third option. Trailers are disadvantaged because they occupy more capacity per foot of train compared to a double-stack container train of the same length. Trailers also require separate lifting equipment and use a declining fleet of TTX spine cars.
Trailers are still preferred in some markets. Temperature-controlled shippers like trailers, as 53-foot containers have inferior loading characteristics, according to Gross. Parcel shippers, such as FedEx or UPS, who use 28-foot pup trailers, will also need to be incentivized to convert to 53-foot containers, as two 28-foot trailers allow 56 feet of freight, and the pup trailers provide smaller direct-to-destination loads that do not require intermediate sorting. This is a major savings for parcel companies.
Gross states a lack of chassis is also like a perpetual thorn in the side for railroads, as trailers serve niche opportunities where chassis are in short supply. However, railroads' long-game focus on operational simplicity could ultimately trump the case for maintaining piggyback service.
Gross reiterates what he first stated last year: the rate differential between containers and trailers continues to widen, and shippers are facing a decision whether to convert trailer business to the highway or invest in container operations. Discontinuing certain service lanes is accelerating the decision making as shippers find themselves with fewer options.
TOFC business isn't likely to disappear overnight, but Gross says that if trailer volumes continue its downward trend at these numbers, the industry will get to its end game pretty quickly.